Nowadays, it's easier than ever to find sexy babes looking for a casual sex online. Unfortunately, it's also easier than ever to find yourself owing money every month to a site that doesn't deliver the goods. These are seven popular sites causing a stir in 2020 – do they get you laid, or do they just get themselves paid?
---
Putting the "sin" in Tinder, MySinder promises you a scintillating night and a hookup you won't forget. But even though it promises a lot, there's a lot left wanting, too. In fact, one of its only selling points is the simplicity of the site. MySinder is easy to navigate, and there's no extra fluff to distract you from the other profiles looking for matches. You can either scroll through the landing page and search for matches there, or use their Hot or Not feature to do some Tinder-style swiping – you get ten free ones per day.
However, the matches themselves are all shams. As soon as you sign up, get ready for spam – and lots of it. Male and female profiles alike are teeming with bots. One way to be sure is that every profile you look at magically happens to be viewing you at the same exact time, giving you the thrill that they've messaged you – and urging you to message them back.
A quick dig through their Terms & Conditions lets you know that MySinder creates "fake profiles created and controlled by the website." Although they say these are for entertainment, it's clear they're here to dupe you into springing for premium.
Play or pass?
Hard pass – MySinder is little more than a disappointing scam that uses its clean interface and lots of bots to trick you into thinking it's an up-and-coming hookup gem. This is one site you can afford to miss.
Despite the name being a play on Snapchat, SnapBang has almost nothing in common with the sexy and anonymous app. Instead, it's a pretty traditional hookup and dating site. You can scroll through all the available babes or use a Tinder-like feature to give a quick thumbs up or down.
If meeting someone wasn't your goal, they offer live cams through FlingLiveGirls.com with a few thousand cam models on it. However, the dirty parts aren't free, and you'll only see some flirty flashes without getting premium.
The cams are about the only genuine action you'll get on SnapBang, too, since all the dating profiles are scams. SnapBang is part of the Fling.com company Global Personals, which is famous for its swindles. So famous, in fact, that they got sued in 2012 for creating fake accounts to up their profits by tricking poor users into signing up for premium.
I won't lie and say everyone on SnapBang is a bot, but it's so riddled with them that you just can't tell who's genuinely messaging you for a good time – and who's been programmed to get you to sign up for.
Play or pass?
For SnapBang, it's a hard pass. Protect your wallet and find another site to help you get laid.
This site has profiles galore of hot babes looking to get it on, and plenty of promise...that it falls short of delivering. One of the best examples is their Live Cams. Although they offer a titillating promise of nude girls live, there were no live cams going when I was online.
Perhaps it's because the profiles are all fake. Most of the ones you'll see on the landing page have a star on them designating them as "fantasy cuties" – bots or actors created by the site to make it look busier than it is.
Aside from these fake profiles, they have some quality XXX Movies with a few different offerings – that all cost a premium.
Play or pass?
Xmeets is another pass – if the only genuine offerings are videos, you'd be better off putting your energy into free goods like YouPorn and PornHub.
Naughty Date promises a lot – and they deliver, sort of. Unlike the previous three sites, they don't just bombard you with bot messages out the gate. Most profiles look real, and women get unlimited free messages, while men get five free messages total – an indication of how few women are actually on the site.
However, part of the problem is that Naughty Date is part of a group of several sites, and they use your profile info to create duplicate profiles across their other sites to make them look busier. This is very frustrating, as you don't know whether the cutie you're messaging on Naughty Date that will ever even see it.
Play or pass?
Eh, you could go either way. Play, but keep your expectations low.
I'll just come out and say it: Xmatch is great. A cousin of Adult Friend Finder, Xmatch hosts real people who are really looking to get sexy. This site is queer, polyamorous, and trans* inclusive, and gives users tons of space to explore their kinky side.
Xmatch doesn't just offer profiles to browse and match with, although they have plenty of those. They're also bursting with erotic stories, chat rooms, forums for troubleshooting and advice, and free sex personals.
Play or pass?
Xmatch is a place for you to come and play awhile – you won't regret it.
HushLove is nothing like Xmatch – and they admit it in their Terms & Conditions: they have fake profiles to draw you into coughing up the dough for premium. Worst of all, it seems as if all the profiles are fake. When I tried to search for men, I only found one on the entire site, but hundreds of horny, beautiful women who just couldn't seem to find a date.
Perhaps HushLove's only saving grace is their cam link, which takes you to Camonster, a genuine cam site with categories like granny, anal, petite, pregnant, transgirls, and more.
Play or pass?
It doesn't pay to get onto HushLove just for the webcams – you're better off going to Chaturbate instead. Pass.
If you thought I was saving the best for last, you were wrong. Together2night is one of the worst. When you make a profile, get ready to be blasted by dozens of bots before you even upload a photo. My guess? None of them will answer you once you start paying.
Play or pass?
Hard pass – you're better off elsewhere.
The verdict
In a land of bots and scams, only Xmatch passes the test.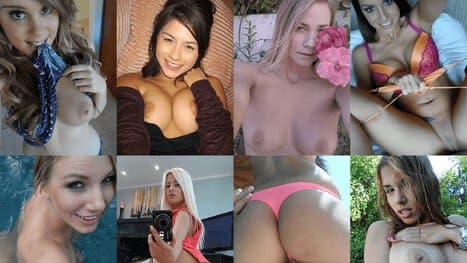 Welcome to JustBang.com, the fresh adult dating app that makes it easy to find casual sex near you. Join free to someone new instantly, and hook up tonight!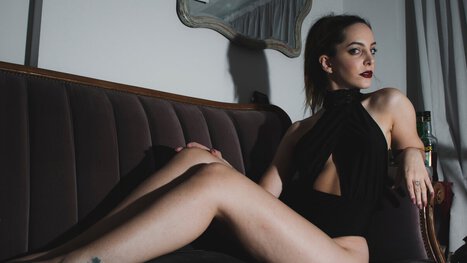 MySinder is the name, and hookups are the game. With a little thought, it's pretty self-explanatory why this dating site replaced the "t" with an "s" here.
Angie [1 mile away] wants to bang