Their premise is built right into their name – Together2night claims to want to hook you up with mega-hot babes as soon as possible. But on the internet, we all know there's a lot of promise out there with little delivery. So is Together2night there to disappoint, or do they get you laid with the real deal?
---
First Impressions
Their landing page is okay. The slogan is a surprising mouthful – "come together right now for the night" – but there's a total knockout smiling on the front that almost makes you forgive how badly their slogan lands.
But right away, there's something I can't put my finger on that makes me unsure about the site. Maybe it's the poor wording; an effective site would have a solid marketing team, right? Regardless, I took the bait, signed up, and rolled up my sleeves to get the skinny on Together2night.
Signing up is as easy as providing your email address and following the confirmation email. When you click the link, you're invited right in and encouraged to add a photo and create a new profile. But even without adding any information, I was immediately bombarded by messages from women eager to meet me, despite having no idea what I looked like, what my interests were, and what I wanted.
The chat feature is a convenient little box on the bottom that shows you all these suspicious honeys and keeps their messages in one organized space. So far, my hopes for this site aren't too high.
Features
Things don't get much better. As if the bot-like, immediate messages weren't fishy enough, Together2night does this stressful thing where they only allow you to view five free messages per day, and erase messages after twenty-five minutes, meaning you need to decide stat if you're going to spring for an upgrade. It's definitley nothing like free adult personals.
In addition to this stressful chat bar, where you can only send and receive a handful of free messages, the site itself is pretty simple. No distractions, no cam models, no hardcore content – just profiles to browse in hopes of finding that perfect match. You can filter by orientation, body type, age, location, and a few other basic details to help you find someone that's your type. If you don't want to do so much legwork, you can go to the Like Gallery, a simple Tinder-style section that asks you to decide whether you think someone is cute or not.
Each profile has a basic photo, a "me in a few words" section, and a "looking for" section. You can't see any other photos or their interests until you sign up and pay, so you're stuck just with a blip about them and their main profile pic to gon.
Regardless, as you click and sift through these profiles, a funny thing happens to you: within fifteen seconds of looking at profile, like clockwork, these "users" will follow and favorite you. They'll often message you, as well. You can't help but be suspicious that women with perfect makeup, big smiles, and full long hair would waste their time jockeying for the attention of a nameless, faceless profile devoid of any information other than age.
But within just a few minutes, my inbox was bursting.
As I browsed I felt more and more like I had to wash my hands. It wasn't that anything was particularly scandalizing. In fact, all the people were dressed, and I could've shown this site to my mom and felt fine about it (in theory). What was so gross was how it looked familiar, suspiciously familiar, and like some of the sketchier, more famous scams like Flirt.com. A little dig revealed to me that Together2night is in fact run by Together Networks Holdings Ltd, a large company known for running scam sites that draw in unsuspecting users, usually straight men, looking to have sex tonight.
It was suddenly clear that none of those users were real.
Pricing and Membership Details
If none of this has sold you on Together2night being nothing short of a deep scam, and you are still rip-roaring to throw your money their way, be my guest. They offer three payment plans, as well as three-day trial, that have a "limited 30% discount." I've seen this "limited' discount on all of Together Networks Holdings' websites, and it's just a ploy to put extra pressure on you to sign up before thinking it over. Regardless:
3 Day Trial: $1.05 per day, billed once at $3.15
1 Month: $1.50 per day, billed once at ~$45.00
3 Months: $0.54 per day, billed once at ~$48.60
6 Months: $0.44 per day, billed once at ~$79.20
Their premium plans claim to offer unlimited chats, premium support, full-sized photo viewing, the "looking for" section of profiles, and sharing photos and videos in chat. However, when all the bots see you've paid, the messages will dry up, and you'll be left with nothing but an emptied wallet and a hunk of disappointment.
If you do decide to give it a try and sign up, be forewarned: most of this company's sites automatically convert your payment to a monthly recurring charge once your trial, three months, or six months are up. Cancelling is so notoriously difficult that some men even find themselves cancelling their cards to free themselves from the recurring payments.
Pros
The site is simple to use
Cons
Cancelling is difficult
Many fake users
Conclusion
Look, I've gone through countless of these websites, and there's one thing I've noticed: if it's geared only towards straight men, and promises to get you laid tonight – it's very likely a scam. They use generic images of super hot, conventional babes with come-hither stares to cover up their very bot-like behavior and canned responses.
Stay far, far away. If you want to get laid, try your luck with a legit site like Adult Friend Finder.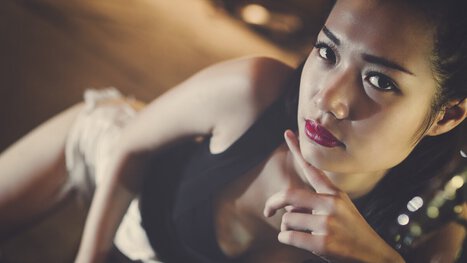 Is HushLove yet another scam trying to swindle unsuspecting horndogs out of their money, or does it hook them up with other horny honeys?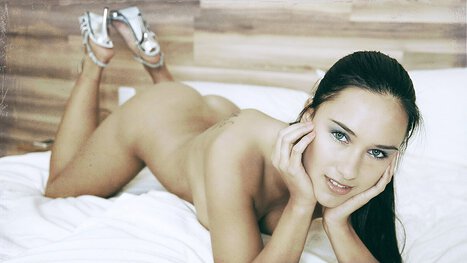 These are seven popular sites causing a stir in 2020 – do they get you laid, or do they just get themselves paid?
Angie [1 mile away] wants to bang