Ever since Craigslist Personals were taken down during the Backpage backlash of 2018, it seems like the wells have all dried up. Even though we have apps at our fingertips promising casual sex, we often find ourselves sleeping alone. In fact, the sheer number of options can be overwhelming. But if you dig a little, you'll find that great places for casual sex still exist. Here are five places that really work and can get you laid this week.
---
Xmatch
Xmatch is here to hook you up with "XXX personals and singles for dating." The site delivers right off the bat with an easy sign-up so you can find sexy people in minutes. What I love about Xmatch is how committed they are to drawing in everyone, including couples, so all of us have a shot at exploring our sexiest selves.
And although the place is bursting with sexy profiles to browse, flirt with, and meet, they also have plenty of other tricks in store for you: erotic stories, chat rooms, advice forums, and free live sex cams are all part of the Xmatch ride.
A lot of sites like this are scams – but not this one. They do a great job keeping horny users like you safe. You can filter your searches to only include confirmed members who've verified their identity with a photo ID looked over by an admin. For extra protection, Xmatch also has verified members who take photos of their face beside their username handwritten onto a piece of paper. These added measures help you know you're arranging sexy liaisons with real people near you.
Unfortunately, most of the content here doesn't come cheap. To view the details of member profiles, send messages, watch live cams, and view private photos, you need to become a Gold Member, which costs anywhere from $14.95 to $24.95, depending on your plan.
But don't be discouraged – most users agree that this site is the real deal, and they're happy to cough up the dough in exchange.
OKCupid
Hear me out on this one. Although OKCupid is known as a site and app that focuses on long-term dating, it's got a lot going for it in the world of hookups too. Because of its infinite customizability (there are hundreds of questions to answer and seemingly endless details to add), it's a haven for people looking to get laid and struggling to find the way to Bonesville.
OKCupid is especially friendly to people looking for new experiences that they'd like to give the old college try. The site is poly friendly – you can link your account to a partner – and you can identify in any combination of genders and sexualities you choose.
This all makes the search for a local babe easier, since you can filter your prospective partners to just see people who are looking for the same sexy things. This highly individualized site makes it a great place for getting your sea legs in the world of casual dating.
Just be prepared to do a little legwork. Because this free site has been around so long, it's pretty saturated. But keep swiping, keep looking, and keep messaging, and you'll be having fun in no time.
Adult Friend Finder
Adult Friend Finder is the grandparent of Xmatch – so whatever they've got going for them, you know Adult Friend Finder is doing it even better. It's even more famous than Xmatch, and that means it's chock full of more cuties eager to play. It boasts erotic stories, chat rooms, and live sex cams for your pleasure, and tons of profiles featuring real people aching for virtual and IRL sex.
But beware: although the site itself is a gem, the app is beyond disappointing – it looks like they're not even hosted by the same people. So long as you stick to the site, you'll be in for a treat.
FetLife
But most of us didn't get onto Craigslist to look for the vanilla stuff, right? If we wanted that, we could have just gone to Tinder, broadcasted ourselves for a casual fling, and had drinks with someone this week. Often, we turned to Craigslist personals for something dirtier – something we wanted to request anonymously. So where do we go now when we have fantasies involving wax, pee, electricity, fire, ropes, service bottoming, or more? We go to a little haven called FetLife.
Designed for the fetish community to connect anonymously and safely, FetLife holds the keys to every fantasy you've ever had a whisper of. While not a traditional dating site, FetLife lets you message users in your area, and coordinates meetups, parties, groups, and mingles around the world.
Best of all, FetLife has been around a long time, and is so popular with kinksters that even the smallest towns have an event or two. You never know which of your neighbors is ready to unleash your sexiest fantasies – no matter how scandalous.
Craigslist (yes, really!)
The death of their Personals section doesn't mean Craigslist romance is over. The commitment to the personals section ran deep, and instead of letting it fade away, the community shifted instead to the Missed Connections page. While Missed Connections is still a place to seek those reconnect two people who left a spark unexplored, since the end of Craigslist personals, people have begun to utilize this page differently. It's common now to see broadcasts from locals looking for someone to play with anonymously.
You can browse and find horny people looking to connect – or be bold and post yourself. Just make sure your tagline is up to par.
With all these choices, there's something out there for you. Whether you're looking for sex with one person or sex with twelve, you can get it by the end of the week thanks to one of these five sites. Which one will you choose first?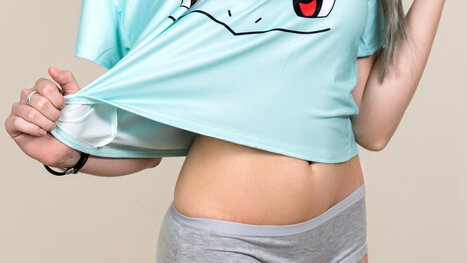 Thankfully, there are still sites out there that want you to meet the person of your dreams – and we've put together five of the best.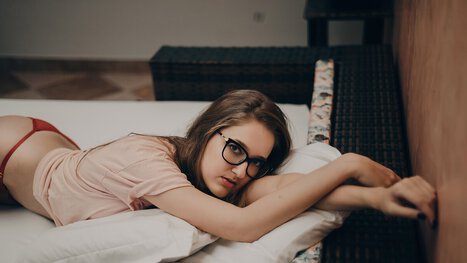 We all want to get laid quick – and not all sites are created equal in our quest for booty. Here are five of the best sites to help you get laid tonight.
Angie [1 mile away] wants to bang