Ever since Craigslist personals died a sad death in 2018, we've been missing the golden age of personals ads. Now, it feels like everywhere you turn opens you up to another scam artist or catfisher. Thankfully, there are still sites out there that want you to meet the person of your dreams – and we've put together five of the best. So whether you're looking for sex with Mr. Right or Mr. Right Now, you're in for a treat.
---
Badoo
This site won the crown for most-downloaded adult dating app across twenty-one different countries in 2016. Badoo, a "dating-focused social network," reads like a cross between Myspace and Tinder and has been entertaining folks on the prowl since 2006. With a networking focus, this site is easy to navigate so you can connect to all kinds of cuties you'll be dying to know better. Best of all, according to people who used the site, it's not all fluff: you actually land some dates.
Is there a catch?
If you're in Europe or South America, your dating experience with Badoo will probably be smooth sailing. But in the U.S., things are a little different: instead of a good balance of genders and sexualities, it's overrun with straight men, but a ghost town when it comes to all other folks. Badoo also likes to harangue you to pay for their bonus features. While not a bad site overall, it does make you question how much luck you'll actually have stateside on this site.
Adult Friend Finder
The cream of the crop, Adult Friend Finder is a site that has it all. Their name has a straightforward premise that they deliver on. With millions of subscribers, Adult Friend Finder has no shortage of people looking to find a special friend to help them unleash their desires. On top of dating profiles for the matching, they also feature erotic stories, chat rooms, and live sex cams.
Is there a catch?
Although Adult Friend Finder is a legit site, it doesn't come cheap. Be prepared to hand over a monthly membership fee if you hope to get any action from the site. And look out! Their site may be gold, but the app is not. In fact, they're so different, I have a hard time believing they're run by the same people. Stick to the site if you're looking for fun.
FetLife
Let's get real – you probably didn't get into Craigslist because you wanted strictly vanilla action, right? That can be taken care of on Tinder or OKCupid. If you were getting frisky on Craigslist, it's probably because there was something you were dying to try. So when you want to get into water sports, sissying, wax, electric play, or bondage, you've got a little site called FetLife to explore.
Run by the fetish community for the fetish community, FetLife is a safe space to unleash all the fantasies you've never even dreamed of acting out. While not your typical dating site, FetLife is more like a kinky social media. You can message people in your neighborhood and attend parties and mingles to get frisky in ways you've only dreamed of.
Because it's been around for so long, even the most rural places generally have gatherings in driving distance, so give this free site a whirl no matter where you are.
Is there a catch?
It's free, it's popular – is there anything about FetLife not to love? The only thing to be aware of is that it's not strictly a dating site. It's a place to meet like minded kinksters, so it may take a little more time to get sexy. The wait is well worth it, however, when you realize all the naughty rewards that are waiting for you.
Feeld
Are you kinkier than Tinder, but not ready to dive right into a leather daddy party? Try Feeld, the app that falls somewhere between hard kink and missionary. Originally designed for threesomes only, this app has since opened its doors for people of all ages, genders, sexualities, and desires to explore their sexy side. This Tinder-style app is easy to navigate and perfect for finding a hookup – and let me tell you: Feeld actually works. So download it and start matching with people now.
Is there a catch?
As wonderful as this app is, it's no stranger to glitching out. And because it's relatively underground, those of you in smaller towns may have a hard time finding connections.
Hud
This app is inclusive, diverse, and perfect for hooking you up with all kinds of sexy folks. Going beyond the traditional and more safe parameters of the tame world of Tinder, Hud includes a section on your profile called your "bedroom" where you can let other users know your feelings on choking, feet, blindfolding, biting, butt stuff, wax and more. That way, you don't have to worry about wasting time flirting with someone who's into way different freaky things than you are.
But that's not the only reason I love Hud. They have something called their "SAFE" badge, which helps connect users to low-cost STD testing with clean results displayed as a badge. You're all there to have fun, and instead of stressing about status (or even worse, not talking about it), you can see this sweet little badge and know they've gotten their health checked out recently.
Is there a catch?
Hud is the bomb. The only problem is that you can choose one gender to be attracted to at a time. While it's easy to switch, it makes things a little tedious if your horny self doesn't discriminate. But when Hud does so many other things so well, a little leg work is worth the rewards.
These five sites and apps are the single best way to meet up with available cuties on the same mission as you: to connect, flirt, and maybe even hook up.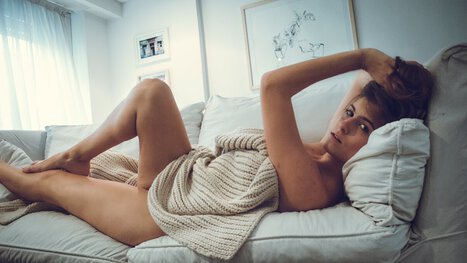 Looking for a casual encounter? Before you start making your dating profile, read this guide first and avoid making these common mistakes.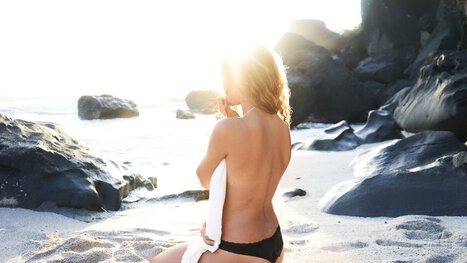 Although Craigslist Personals have been taken down, there are still great sites online where you can find casual sex. Here are five that really work.
Angie [1 mile away] wants to bang