Your fun hookup, dating and swingers site with style. From the get-go, this site promises you such a promiscuous time, you may just forget some commas. But we've all been there, eager to get laid, and burned by hookup sites that promise the world while delivering crumbs instead. Is HushLove yet another scam trying to swindle unsuspecting horndogs out of their money, or does it hook them up with other horny honeys?
---
First Impressions
Before even registering, HushLove has a few things right off the bat that make you think it's a legitimate site, like its long list of "top cities" on the front page, leading you to think that maybe they offer connections with real people and draw that information from the places that most of their members are from.
However, as soon as you sign up, that trust in the landing page dissolves. Without filling out the profile at all, you're bombarded by multiple women sending relentless and naughty messages asking to meet, flirting, or saying dirty things about your appearance. It's overwhelming. Within fifteen minutes of registering, nearly twenty profiles messaged me with profile pictures of unbelievably hot women they said were them – and were most likely out of my league. The things they sent were pretty filthy as well, all about being horny or wet or needing to get it on now. Sometimes, it was even a corny pun. As nice as all that sounds, it clued me in (and should clue you in, too!) that this site is teeming with scams: there's no way these women are that eager for someone who's profile picture they haven't seen.
And if you're doubting, thinking maybe these are real ladies who just can't find someone to give them a good pounding, the nail in the coffin was when I got a message from a woman begging me to send her a dick pic. Fellas: no woman will ever genuinely beg for a dick pic. Women don't care about your dick pics. If I had any questions left about these people being scams or not, that was the end of it.
For a first impression, HushLove sure has failed.
Features
I wanted to find out if these women were bots for sure, so I dredged through their terms and conditions – and right there, in Section Six, they admit that some (read: all) profiles are bots "to enhance your experience." Right. More like enhance the likelihood of gullible people signing up for a monthly subscription to premium content.
Despite all those red flags and my own reservations, I was there for research, by God, and I was determined to give HushLove the old college try. I kept digging.
Profiles have a short bio about what they want, and the users can include different makeups of sex groups they're looking for like soft swapping, orgies, threesomes, oral, and anal. You can also see how people describe their physical attributes, although weirdly, there's no place to see their ages, so you just have to trust that the filter did its job. When you find someone you like (and think they may be a real human) you can send them a "flirt" to let them know you're interested, or just be bold and send a message.
Another major red flag I came across is that when I said I was looking for men, not women, only one man popped up on the entire site. Now, I don't know about you, but I highly doubt that no other men have registered for HushLove.
Maybe only one popped up because the site doesn't let you scroll forever for free – after a few searches, you're encouraged to sign up.
Although all the dates look like scams, they do have a genuine cam tab. When you click on it, you're automatically redirected to Camonster, a separate cam site that is probably funded by the same people who make HushLove. This cam site, unlike the dating and hookup site itself, seems legit, and there are real cam models on there live looking for a sexy time with users like you. You can look at girl and guy cams, and filter them by categories like granny, anal, petite, pregnant, transgirls, and more.
But this good streak of HushLove's offerings draws up short. The cam girls often seem to be talking to someone who isn't typing, leading me to realize that this performer is working across multiple platforms at once, not giving your little corner undivided attention. For quality that impersonal, you'd be better off watching cams elsewhere for free.
Pricing and Membership Details
Like most scam dating sites, virtually nothing on HushLove is free. You can receive horny messages from bots – I mean, interested parties – but you can't message back. Likewise, you can't view all the profiles, can't send flirts, can't add friends, and can't see locked or private photos.
If you aren't convinced that this very phony website is a sham, and want to sign up to see for yourself, they have three different pricing options:
Quick Hookup: $1.00 for a 24-hour trial run that allows you to view all profiles, send messages, and view member photos.
Most Popular: $29.95 for one month of access, giving you all the benefits of the trial run, plus unlimited free flirts and the ability to view member videos and private 18+ photos.
Best Value: $9.99 per month (billed once at $119.40) giving you all the benefits of the monthly package plus a 100% hookup guarantee, the ability to see who's viewed your profile, and free video chatting.
Be careful – places like this love to take your cash, so make sure you have all the channels open for canceling your pay as soon as you realize it's not worth it.
Pros
Cheap trial option is available
Live cams with filter by category
Conclusion
While some hookup sites deliver the goods and get you laid, HushLove is absolutely not one of those sites. Steer clear, and press your luck elsewhere – your wallet (and your dignity) will thank you.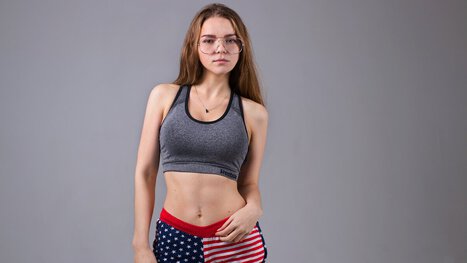 Xmatch: find XXX Personals and Singles for Dating. A promise like that is hard to pass up, and if you're horny for a good time, you may soon find your fingers crawling their way to this site.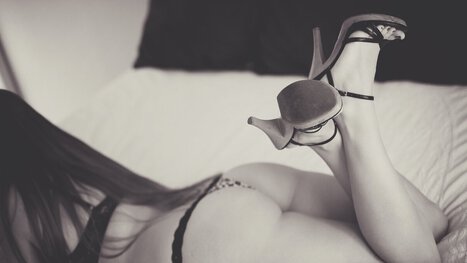 Together2night claims to want to hook you up with mega-hot babes as soon as possible. Is this site there to disappoint, or do they get you in bed with the real deal?
Angie [1 mile away] wants to bang