Xmatch: find XXX Personals and Singles for Dating. A promise like that is hard to pass up, and if you're horny for a good time, you may soon find your fingers crawling their way to this site. Nowadays it seems easier than ever to find a scintillating time online and get laid as soon as possible that night. Unfortunately, it's also easier than ever to get scammed out of hundreds of dollars, too. So which category does Xmatch fall in, and where does that leave you tonight?
---
First Impressions
From the outset, Xmatch is thrillingly inclusive. You can register in an array of configurations:
Man
Woman
Trans*
Male/Female couple
Couple (2 men)
Couple (2 women)
Group
This immediate polyamorous twist is welcome and exciting – and in my experience, it's a good rule of thumb that poly-inclusive sites aren't scams. Think of it this way: if couples and thruples are regularly getting laid, they're less desperate, right? Therefore, they're less likely to fall for bots promising them sex. I'm starting to think xmatch might live up to it's promises and be a quality app for adults seeking sex.
So excited for this potential, I dove right in and registered. The landing page is a little busy and crowded, but most of the profiles have scintillating photos of people looking to play. After creating my profile, I wasn't hammered with bot spam – just one legitimate-looking message from a man, so I was immediately tipped off that the features here were the real deal. So far, Xmatch has me sold.
Features
There's a lot going on from the get-go on this site. And the more I browsed around, the more it reminded me of another, more famous site: Adult Friend Finder. When I did a little research, I was pleased to see that Xmatch is owned by Various, Inc., who also runs Adult Friend Finder. Immediately, this connection makes Xmatch more trustworthy; Adult Friend Finder is known as a high quality, genuine hookup site there for horny folks of all genders to let their freak flag fly.
That connection means that Xmatch's features are legitimate as well. The top of the page is bursting with folks who are online now, and you can filter them by some good specifications like not only their gender, but also what they're looking for – so if you're a solo profile who's looking to play with your new beau and another couple, you can search couples looking for couples, and start playing tonight.
We live in a world of scams, so it's good to be careful, and there are loads of ways that Xmatch ensures safety. The best way is by filtering for only confirmed members. These people verified their identity with a photo ID. You can alternatively filter by verified users who have posted a photo of their face next to their username handwritten on a piece of paper. These added measures of security help you know you're hooking up with people who are real, horny, and real horny.
But that's not all Xmatch offers. For those more interested in taking a backseat and viewing, reading, or otherwise getting sexy without having to actually connect and put in much effort, Xmatch still has a wealth of things for users to enjoy.
They emphasize their community, and have active forums where people can vent, troubleshoot, swap sexy stories, and make the most of their night. They also feature groups, so you can join ones special to your fantasies or desires, like trans*girls who love trans*girls, or nudist groups in your region.
They also have a fun feature allowing users can post sexy stories they write recounting some absolutely scandalous and over-the-top experiences (fictionalized and true) in their "Erotic Stories" section. These stories are sure to wet your appetite and get you all turned on and fired up for some sexier, IRL action.
If words alone don't cut it for you, you can even hop over to their "free live sex cams," where you can watch people getting sexy, playing with themselves, and playing in groups. However, when you click there, it has you register again, this time for an AFF account, so be careful about which premium membership you go for.
Pricing and Membership Details
With perks this great, you know it won't all come free. In fact, most of the content here costs money, and you need to sign up with a premium account to view member profiles (yes, really), send messages, watch live cams, and see private photos. However, most users agree that it's worth it to access all the kinky and sex-happy goodness Xmatch provides.
Gold membership rates vary depending on how many months you buy at once:
1 Month Gold for $24.95
3 Months Gold for $19.95 per month, billed one time at $59.85
12 Months Gold for $14.95 per month, billed one time at $179.40
But there's a catch: when you choose a Gold Plan, you get unlimited access to all members – except for free members. For an extra fee, you can have even free members contact you, view your profile, message, and chat with you. This perk is great if you want to make sure all people, even those new to the site, have a chance to get it on with you. The rates, however, are pretty steep:
1 month for $19.95
3 months for $35.85
12 months for $107.40
While a hefty price tag, it would be worth it if you're looking to get sexy with as many horny people as possible in your area today.
Pros
Real members verified by photo ID
Active community
Live cams and private photos
Cons
Rates are on the high side
You can't view profiles without paying for premium
Conclusion
This site is a kinky gem that offers delicious hookups, erotic long-distance opportunities, and loads of extra goodies to keep you satisfied even when jerking it solo. Stuff this good doesn't come cheap, so expect to pay – but chances are, you'll be very glad you did.
Naughty Date invites you to "bring your innermost desires to life!" Between their name and their slogan, you have to wonder if they deliver the goods, or if they just deliver your innermost frustrations in the form of billing and unanswered messages.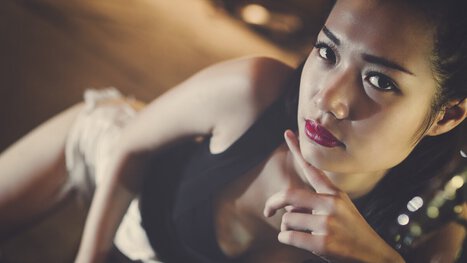 Is HushLove yet another scam trying to swindle unsuspecting horndogs out of their money, or does it hook them up with other horny honeys?
Angie [1 mile away] wants to bang