With a high quality picture of a cute beaming woman right on the front of their site, Naughty Date invites you to "bring your innermost desires to life!" Between their name and their slogan, you have to wonder if they can actually find you sex, or if they just deliver your innermost frustrations in the form of billing and unanswered messages.
---
First Impressions
At first glance, this site seems legit enough. It has a clean and modern front signup page, and they invite you to look around and see for yourself. The landing page has a lot of promises about meeting thousands of people in your area who may even share your interests to ignite some real fireworks. In fact, Naughty Date seems so confident in their ability to hook you up, that they tell you to "set as many dates as you can handle in a day" – a high bar.
At registration, it was disappointing to have to commit to only one gender to be attracted to. Unlike some other sites, once you choose a gender, you're locked in, so make sure you pick wisely. For this round, I signed up as a woman attracted to men, and was met with loads of accounts that looked like genuine men in my area.
Features
As I kept browsing, I was pleased to find that a lot of the men seemed like real humans, which is a refresher from the horrors of other sites like Fling.com and Xmeet. I wasn't bombarded by bots (which, believe it or not, happens to men and women alike on some of the worse site). Instead, I made the first approach – with free messages. Apparently, men only get five free messages, but women's are unlimited – a first tip-off to the uneven gender makeup of this hookup site.
The men, however, all seem absolutely real and looking to hook up. Even better, Naughty Date offers users the option to become verified by attaching their profile to a phone number and using text verification.
As this site is part of the long arm of Fling.com, they automatically use your profile to create duplicate profiles across other sites. This is very frustrating, as you won't necessarily be getting updates about potential connections there, and helps explain why Fling.com has so many members and so little action – and why, according to people who've coughed up the dough for premium, it's no different on Naughty Date. Apparently that ample selection of genuine profiles I saw is most likely just drawn from across Fling.com's sites to make Naughty Date look fuller.
It's even more frustrating when you realize that even though they're using your profile, you aren't getting premium access to all the sites when you pay for premium for one.
On the off chance that one of those profiles is real and looking to get connected, you can see who's viewed your profile and who's favorited you. Like most of these sites, you can also use a Tinder-style feature called Hot or Not where you like or dislike different users, and match with them if the feeling is mutual.
Unlike many other sites, there's not a lot of other content bogging users down – no cams, no porn videos, no distracting games. All the photos are safe for work, as well – no nudes or dick pics here, so you can browse wherever you are.
However, the experience for men and women on this site varies wildly; men are forced to pay for just about everything and get messaged by allegedly fake profiles trying to keep interest in the site going. Inconsistencies like that should always tell you that the gender ratio here is way off, and that women just aren't coming to Naughty Date to get lucky – and it seems like men looking for men and women looking for women probably know better than to sign up for a questionable site like this in the first place, and try their luck elsewhere.
Pricing and Membership Details
If you think you can strike gold on Naughty Date and want to take the plunge for premium, you've got a few different options, each charged monthly. Instead of one cookiecutter premium upgrade, you can choose from three different packages:
Chataholic: This package upgrades your chatting capabilities, skyrocketing you to the top in messenger, ranking you higher in searches, and getting you seen by five times as many users. In addition, they give you that handy "read" receipt, so you always know when someone's seen what you're dishing out. The site tries to pivot and display their options as cheap by pricing them per day ($0.64 daily for this one), but they bill once monthly for about $19.20.
Extra Security: This package is for those of you worried about getting caught – which may be most of us, am I right? With Extra Security mode, you can rest easy thanks to Full HTTPS encryption, incognito browsing, and automatic history clearing. They advertise this one at $0.45 per day, billing you monthly at $13.50.
Premium Dater: This package is just a combination of Chataholic and Extra Security, giving you all the features combined. You save $0.14 daily (or about $4.20), for signing up with this one, because they bill you at $0.95 per day, or once monthly at about $28.50.
Whatever you go for, be careful about billing: like most sites, they'll set you up for a recurring monthly charge, and the fine print warns you that you must cancel three days beforehand to avoid getting charged again.
Pros
Three different premium packages available
You aren't bombared by bots upon signing up
You can see who's viewed your profile
Cons
You don't get access to other sites in Fling's network
Men can't do much without paying
Conclusion
There's a lot of potential at this site, but unfortunately, they fail to deliver because of a really unbalanced number of women and men. Because of this, they resort to shady practices to make their page look more full of singles looking to mingle. If you're a straight guy, you'll only get duped. If you're a straight lady, however, you may find yourself getting lucky.
Regardless, be careful.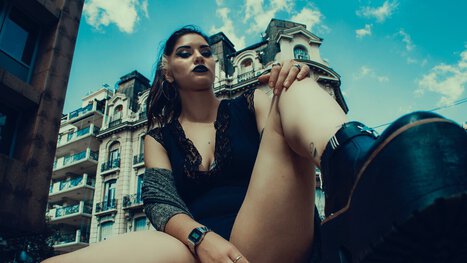 Is Xmeets here to help you get some action, or is it just another garbage scam to get you tangled in their premium pricing web?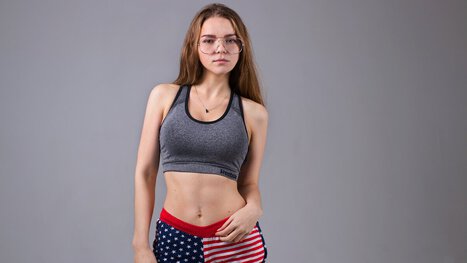 Xmatch: find XXX Personals and Singles for Dating. A promise like that is hard to pass up, and if you're horny for a good time, you may soon find your fingers crawling their way to this site.
Angie [1 mile away] wants to bang