If you don't want to wait for a meet cute in some coffee shop that ends in a night of passion, there's one app that advertises itself as the app for people who want the eggplant emoji, but not the wedding ring. When you're all on the same page, no feelings get hurt, and you'll find yourself having the ride of your life. The app that does this all for you is a little gem called Hud.
---
What's Hud?
Short for "hook up dating," Hud's an app that lets others know you're not looking for wedding bells – you're looking for casual sex with no strings attached. When you sign up, there are only two options for gender, but you can select up to two other identities in addition to help better define who you are – especially handy in tandem with the couples' feature, which lets you use this app as a duo looking for some three-way (or hey, four-way) affection.
Instead of the exhausting swiping that fills Tinder love affairs, you can scroll through users and scope out your options without committing just yet – but be careful, because unlimited matches don't come for free. To make sure you're on the same page with your suitors, fill out your profile completely. There's an interests section where you can select topics you like such as politics, fine dining, karaoke, physical fitness, diving, and photography. Although you'll just be casually hooking up, odds are you'll probably be spending a little time together first – so make sure you're going to click before planning a date.
Broadcast what you love in your bedroom
But the interests section isn't the only way to weed out incompatible people. Hud goes way beyond the standard questions you see in a dating app – this app's for casual sex, isn't it?
That's why they feature special section of your profile called "My Bedroom." Here, you can answer "yes," "no," or "maybe" to show which of twenty-four popular kinks you're game for. The kinks include tamer things like hair pulling and dirty talk, as well as spicier things such as wax, whipping, peeping, water sports, group fun, feet, butt stuff, and more. That way, if you're vanilla as a bean and the cutie on the screen is into water sports and submission, you know up front that you two won't be compatible between the sheets. Instead of wasting each other's time and walking away disappointed, you can keep shopping for the right fit.
Earn a SAFE badge
All these sexy perks are great, but sex hookups should be both fun and safe – and Hud has you covered on both fronts. This app rules because they partnered with SAFE, a confidential and forward-thinking site that helps you stay current on your STD and STI test results. With SAFE, Hud has created something called a SAFE Badge, which you can display on your page to let others know you've recently been tested.
By upping access to low-cost preventative screening, Hud saves you from a lot of uncertainty. Talking about safe practices can feel embarrassing, but it's crucial. The only thing less sexy than the STD talk is having no talk at all, and Hud's partnership with SAFE gives you a great in, if you're new to the best practices for getting down and staying clean.
Perks of premium
You know how I said that you only get a limited amount of folks to go through for free? That's where this whole premium membership kicks in. In addition to unlimited matches, premium lets you:
See who's viewed you
Use premium filters, so you can cut to the chase and find a babe whose interests align with your own (in and out of the sack)
Have those nifty little "read" receipts to keep you from wondering if you've been ghosted, or if they're just away from their phone
Have unlimited rewinds and the ability to undo dislikes
Get five free priority chats daily – pop to the top of someone's chat bar, so your text doesn't get lost
These perks are great, but bonuses like those don't come cheap. You can opt for premium with one of three different plans:
1 month (plus a seven-day trial) for $29.99
3 months for $49.99 – that's $16.66 per month
12 months for $119.99 – that's 64% off the monthly price, and comes out to only $10 per month
While the more expensive options are a much better deal overall, they have a higher up-front cost. Be aware of auto-renewal dates, too, so you don't get caught with an unexpected bill.
Sounds great – what's the catch?
An app this great is bound to have an asterisk at the end, isn't it?
While this app is great overall, the option to only choose from one of two genders kind of blows, especially when they're an app geared towards younger generations, who are more and more frequently identifying as something other than cisgender or straight. On top of that, this app only lets you choose one gender to be attracted to at a time. While switching is easy, it's a little time consuming for those of us who want to get frisky with all kinds of people.
Finally, although this app is great, it's not quite as popular in the U.S. as you'd think. Most people who use it are in Australia and Asia. For now, North America has some catching up to do.
TL;DR
Hud is a killer app for finding safe sex (and lots of it). Although it's newer in the states, it's a top app in Australia and Asia that holds a lot of promise. If they hope to make a dent in the U.S. dating scene, there's no doubt they'll work out their kinks with gender and sexuality. Hud has a lot to offer, and you may just find the connection you've been looking for.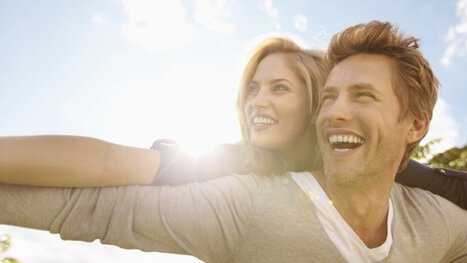 Let's be honest, it's really hard to find good ideas for dates these days. Here's 10 easy date ideas that you can use everyday.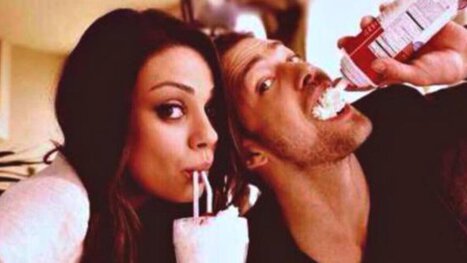 Looking to find a new friend - with benefits? Try the best dating apps to meet a friend with benefits or even a f buddy now in 2016 [New Data].
Angie [1 mile away] wants to bang