We've all been in your shoes: desperately horny and unsure where to go to find someone eager to hop into bed with you stat. For some of us, the old-fashioned method works: go to a bar, a party, or out dancing, flirt with someone, and bada bing, bada boom, you're hooking up with a total knockout. But not everyone gets that lucky. If you're in that crowd that strikes out when wrangling honeys in real life – or if you just want to switch up your game – there's one app that works for real when you're eager to get it on.
This app is here for you to unlock all the sexiest desires you've ever had – yes, even that one, the one you don't talk about, that you thought nobody on Tinder would be down to try with you.
The app you need is Feeld.
---
What is Feeld?
One of the premier secret apps for sexy people looking to get it on in your neighborhood, Feeld is the mecca for experimental and casual flings. This website is bursting not only with the people you're used to seeing in all your regular haunts, but people who walk in social circles you've ran in before. They offer something far more scandalous and scintillating than your typical roll in the hay: kinks, polyamory, threesomes, orgies, and more abound here. Feeld, originally called Thrinder (a spin on Tinder), was made to connect babes together for threesomes and explore the bounds of their sexuality and desires.
Nowadays, single people looking for one-on-one action have carved out a big home here too, so even if you just want a single partner to give you the time of your life, Feeld is still the right fit.
Best of all, Feeld doesn't discriminate in any delicious direction, so if you think you might be too old, to vanilla, too queer, or too X, Y, or Z for a hookup app, you can find a home here.
How does it work?
This app was originally inspired as a kinky twist on Tinder, so the app operates in exactly the same way. You list your gender and sexual orientation, and choose from a wide swath of humans and identities to be attracted to. What's great about Feeld is that every intersection has the chance to get it on: straight couples looking to swap in the same room, trans* couples looking for a nonbinary cutie to warm their bed, or bicurious folks looking to give a new kind of oral are all here in one sexy place.
Just like Tinder, you swipe left or right, then connect with a cutie by messaging them once you match. It's often the norm to meet them in real life for coffee or a cocktail first before you jump into the sack and go to town, but it's not unheard of for people to just get down to business.
They have a fabulous Incognito Feature if you're worried about colleagues or friends who you don't want catching you in your sexiest skin. With this feature, nobody can see you unless you've already liked them.
How much does it cost?
This site works beautifully without costing a dime. You can swipe endlessly, message without limits, and do whatever you want with your profile. However, there is a Majestic Membership that offers a handful of excellent perks, like that delicious Incognito Feature. Majestic Members also get:
Access to a list of who's liked them
The ability to see when people were last seen on Feeld
A low-light mode
Private photos that only people you've mutually liked can see
That Majestic Membership can get a little pricey. After the seven-day free trial, it costs $15.99 per month. If you pay up front for ninety days, you get a 33% discount, only paying $31.99 – meaning you get a whole month free.
In my experience, the month-long membership is worth it to get your bearings and start meeting those first few cuties. The option to see who's liked you is really clutch for expediting the process and getting laid. Once you get confident, you can easily drop the Majestic Membership and play for free.
Is there any catch?
All good things have a catch, and Feeld isn't any different. Like most sex and hookup apps, it's a lot easier to find someone to hook up with when you live in a larger city. Smaller towns and rural areas aren't very Feeld-friendly – so if you thought Tinder was a tiny pool in your town, you may have to travel a little to get the kinky lovin' you're looking for.
This app is also sadly prone to glitches. Sometimes the people you've rejected pop up again in your feed, and you need to swipe through them all over again. At other times, you may fail to get a notification, no matter your settings. However, they're releasing updates all the time to help you enjoy yourself without any frustrating hiccups.
And you really get laid?
Absolutely. This isn't a site littered with a mish-mash of folks looking for friends, future spouses, and one-time flings. Because Feeld only exists to help people get laid, it works wonderfully, and is great for getting you the play you crave.
With all these tasty options, Feeld is sure to get you horny as hell. You can find the person you want on short notice and be going at it by this weekend – so what are you waiting for? The more people that download it, the more popular it gets – and the more popular it gets, the easier it is for us all to get laid.
Use it, tell your friends, and get in on this incredible app you can't afford to be sleeping on.
So there you have it. If you're looking for sex, go ahead and give Feeld a download!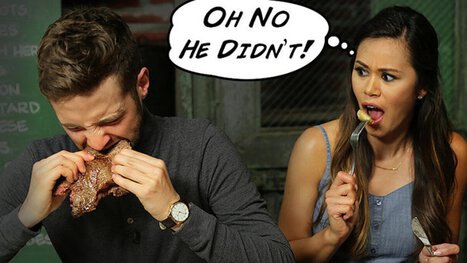 The 7 things that should should never do on a first date, under any circumstances. #6 will shock you.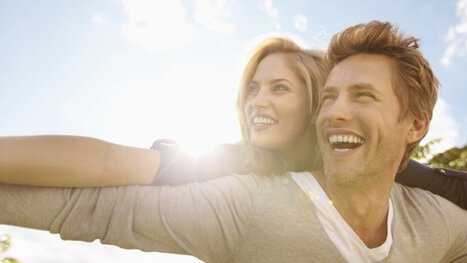 Let's be honest, it's really hard to find good ideas for dates these days. Here's 10 easy date ideas that you can use everyday.
Angie [1 mile away] wants to bang