The art of pickup lines.
It's one that many can't master and is more difficult than you think. To put all your eggs into one basket with one sentence, hoping it'll get you somewhere with a girl, requires the utmost confidence and skill.
You really need to think about what you're going to say before you say it, and craft the most effective pickup line possible.
But if you find one that's worked, it doesn't mean that it'll work on everyone -- pickup lines also have to be custom-made to the person you're trying to hit on.
The best pickup lines always have something to do with the person you're saying them to, and rarely do generalized "Hey, ma you look good!" type of lines work.
Pickup lines are even harder to master in person, but with the world of online dating, you have more than enough time to think about what you're going to say to send the perfect first message. Because as we all know, that's the most nerve-wracking part of adult dating apps.
Figuring out what you're going to say to that pretty girl you've matched with to get her to start a conversation with you is probably the hardest step, but once you pass it, it's all (hopefully) smooth sailing from there.
If you've yet to master Tinder pickup lines, we can help you out with that!
If you need an example of what a good Tinder pickup line is, here's plenty of them for you to read through.
Find which one you think will best suit that cutie on Tinder you've had your eye on, and see if it works!
---
If you Like the way she dresses…
"You've got great style. Let's go shopping so you can help me pick out an outfit?"
Catch her by surpirse…
"I'm usually into 8s, but a 10 like you will be just fine."
Compliment her smile…
"What's your Crest promo code? With a smile like yours they have to spondor you."
Let her know you're the one…
"What's a smart, attractive, young man like myself doing without your number?"
Make plans…
"Your Sunday priorities: Netflix, Mimosas, or the gym? What should we do?"
Get a little raunchy…
"If I were a watermelon, would you spit or swallow my seeds?"
Tell her what kind of flower she reminds you of…
"If you were a flower you'd be a damnnn-delion."
Get specific…
"I see you like The Office. Want to be the Pam to my Jim?"
Send her a poem…
"Roses are red, violets are blue. You're cute as fuck, let's go on date, then cuddle up."
Or if you're feeling a bit ballsy…
"Roses are Red, Violets are Blue, We're a match on Tinder, So I think we should screw."
Throw some math in there…
"Are you a 45-degree angle? Because you're acute-y!"
Ask her major…
"What's your major?" *she tells you* "Oh, that's cool. I'm trying to study your body."
Make a joke…
"I guess we're a match. Should I change my Facebook relationship status?"
Show that you've got something in common…
"Have you ever been to Antartica?"
"No I haven't."
"Me neither. We've got so much in common already!"
While waiting for one of you to message each other…
"It's been _____ minutes/hours/days/ since we matched. Where's my pickup line?"
Let her know she's missing out…
"How was your weekend? It must've sucked without me."
Make a business connection…
"I want to add you to my professional network on LinkedIn. What's your number?"
Offer to make her food…
"I'll cook your dinner if you cook me breakfast."
If she's got blue eyes…
"Wow, now i know why the sky was so grey today. All the blue went in your eyes."
Flip the script and ask her for one…
"What's your best pickup line?"
Or ask her for a joke…
"Tell me your best joke right now."
The best things about kisses…
"Do you know the best thing about kisses? If you don't like them, you can alwyas return them."
Let her know she's running through your mind…
"What's a nice girl like you doing in a dirty mind like mine?"
Sleeping date…
"Do you like sleeping? Me too, we should do it together sometime."
If she's taking your breath away…
"I value my breath, so I'd appreciate if you'd stop taking it away."
After you match...
"I guess we should delete our Tinders now, huh?"
Or you can say…
"Does this mean we're married now?"
Comapre her to beautiful things…
"The Sistine Chapel, Beyoncé performances, and you — what do they all have in common? They're masterpieces that I'd like to see in person."
Or as an eighth wonder of the world…
"I thought there were only 7 wonders of the world, but htey must've not counted you."
The first message is a crucial step in any hopeful Tinder sex hookup -- merely saying "Hi" isn't going to make you stand out. You need to come up with something clever and memorable, something a pickup line can do for you.
Any one of these pickup lines is sure to work on at least some of your matches. Just go through them and take your Tinder match's bio and profile into account to check which one would most apply and appeal to them.
Or if you've gathered enough inspiration from these examples, try crafting your own! Personalized and original pickup lines are way better than ones she's most likely heard before.
Some of these are a little more original, though, so you can still try your luck with them.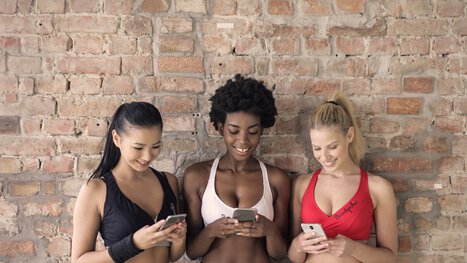 Here are five of the best sexy, free dating apps to help you get laid tonight.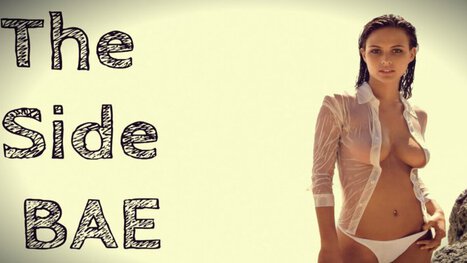 Think you found bae? Think again - take the quiz and find out if your date is bae or naw.
Angie [1 mile away] wants to bang