Since Snapchat began way back in 2011, people have been using it to get laid and swap nudes. But in the past several years, more and more sites have come out playing on Snapchat's name and promising an online haven for finding sexy singles to exchange nudes with in the blink of an eye.Like SnapBang. The name alone tees you off to know that this site is all about helping you get it on and find people to watch undress digitally and IRL. But is it the real deal, or just another way for shady companies to takeyour money and waste your time?
---
First Impressions
SnapBang's front page looks like any other landing page for a hookup site: you're greeted with colors that pop and a half-naked woman looking directly into the camera, begging you to join so you can rip her clothes off. Registration is promised to be simple and easy, with a few choice questions. So far, so good, right?
Not so fast. The last question is for your email, which seemed innocent enough – but as soon as I tried, I was told my address already existed on file as an account. I couldn't figure out exactly why that was happening, even though I'd never found my way over to SnapBang before. That's when I realized that what I was looking at was actually something a little crazy, a little sketchy, and all kinds of frustrating: SnapBang is Fling.com is Snapsext is Snapcheat...and on and on.
However, from first glance, it doesn't seem like that's a bad thing necessarily, right? After all, aren't Pizza Hut and Taco Bell owned by the same people?
When you register, they ask you to choose any combination of men, women, and couples for you to be interested in. Although it only lets you register as a man or woman, you can adjust your profile once you're all signed up to be a trans* individual looking for any combination of men, women, couples, or other trans* singles. However, from the get-go you're clued in that nothing here seems to come for free, because as soon as you find a cutie and click on their profile, you're pressured to pay for a premium membership.
As far as first impressions go, SnapBang is one hiccup after another.
Features
It won't take you long on this site to discover that SnapBang really has nothing in common with Snapchat. Instead, it's a standard-looking hookup and dating site. Just like all its counterparts, you can either scroll through the list of available babes in your area or use a Tinder-style swiping feature.
If you want some more immediate gratification, pop over to their live cams, which redirects you to FlingLiveGirls.com, a website with a few thousand cam models going at it. The models here can do a lot of pre-show flirting and flashes, but you'll need to pay for the dirty up-close deeds. You can also opt for a group chat if you're looking to get sexy with other amateurs online now.
But none of this feels like much fun when it's so clear that SnapBang is a scam. Where its counterpart Fling.com may be legitimate in terms of security and minimizing bots, SnapBang is a big old failure. Scammers and bots are everywhere. In fact, it's such a problem that in 2012 their parent company Global Personals was sued for creating fraudulent accounts. Former employees confessed that their job description included creating fake accounts they called "pseudos." These accounts were made by stealing photos from their hottest users and creating fake profiles in their names – all to up their profit line.
And in fact, the whole Global Personals company is so shady, it's hard to tell exactly how many dating sites they operate. What we do know is that Fling, Dating Republic, Dating Agency, Love2Meet, Singles 365, AdultPlay, Snapcheat, SnapBang, and Snapsext are all definitely part of this sketchy, sketchy company. My advice? Avoid them, protect your wallet, and find another site for getting laid.
To be clear, it's not like everyone on SnapBang is a bot. It's just that most are (especially the promoted and top users) so it's hard to tell who's genuinely messaging you for a good time – and who wants you to sign up for premium.
Pricing and Membership Details
To make this site worse, basically nothing here is free – unlike their Snapchat namesake. You have to pay to even view a profile, leaving you with no choice but to either sign up for premium or cut tail and leave.
If none of the red flags above have convinced you not to sign up for their Gold Membership, you can still get in on it with one of five payment options:
2-Day Gold Trial: $0.95
7-Day Gold Trial: $9.95
1 Month Gold: $34.95
6 Months Gold: one-time payment of $69.95 ($11.65/month)
12 Months Gold: one-time payment of $80.04 ($6.67/month)
This shady company doesn't quit though, so be warned: if you don't cancel your trial, prepare to find yourself auto-enrolled in a monthly membership plan. Worst of all, even if you delete your account, your autopay won't be cancelled – so be very wary of giving them your money.
Pros
Live cams
Cheap 2-day trial is available
Cons
You need a premium membership to do anything
The site is just a reskinned version of Fling.com.
Conclusion
While some parts of the Global Personals world like Fling.com will actually hook you up with real and horny locals, SnapBang doesn't stack up by a long shot. With a company that actively creates fake profiles and shields those from getting deactivated or accused of fakes, good luck weeding through the scams to find any real gems.
And while they do have live cams, they cost money to see the good stuff, and you're better off just heading over to Chaturbate. Most content there is free, anyway. But if you got onto SnapBang with the promise of Snapchat-style sex, your dreams aren't dashed – you can head over to FanCentro to get connected with real ladies delivering real, sexy Snapchat content to your phone.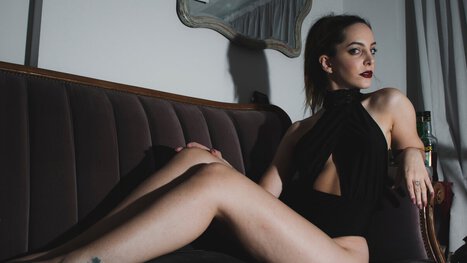 MySinder is the name, and hookups are the game. With a little thought, it's pretty self-explanatory why this dating site replaced the "t" with an "s" here.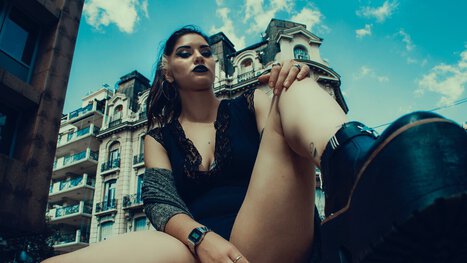 Is Xmeets here to help you get some action, or is it just another garbage scam to get you tangled in their premium pricing web?
Angie [1 mile away] wants to bang