MySinder is the name, and hookups are the game. With a little thought, it's pretty self-explanatory why this dating site replaced the "t" with an "s" here. It's all about casual hookups and finding that sexy spark with locals in your area. We all know some dating sites are mightier than others – so does Sinder hold up, or should you be pouring your energy elsewhere?
---
First Impressions
All it takes is an email, a password, and your zip code before you're in – no usernames, no verifications, no CAPTCHA. While this is convenient, you wonder how many fake profiles are made because of how easy it is. However, if you dive in and click "sign up," you're led to a very simple front page that lets you input some details for your profile. You can decide on whether you're straight, bisexual, bicurious, or gay, and input your gender and age parameters. In addition, you can even input your relationship status, so whether you're polyamorous or a dirty cheater, you can fill your hookups in on the home situation. The moment you sign up, you're greeted by ladies messaging you asking to chat. Always, this is a major red flag on sex and dating sites, because ladies wouldn't message you off the bat without knowing your profile information or what you look like.
However, the layout is clean, and easy to navigate, luring you into a false sense of security. In fact, when compared to most hookup sites, this one looks the easiest to navigate. Here, you won't find any extra and unnecessary add-ons. The only tabs to explore are messages, visitors, Hot or Not, and the history of your likes. On the right are thumbnail images of different singles looking for mates like you.
In fact, the whole clean layout seems to channel Tinder to a T – even the little thumbnail logo is of a flame.
Features
The simplicity of this site is probably one of its only selling points. You can check out who's viewed your profile, who's liked you, and sort by mutual likes.
The Hot or Not feature is essentially just Tinder-style swiping. Members can swipe up to ten times per day for free.
Likewise, messages come for somewhat free here. However, don't get excited by that potential for connection just yet. I set my profile as bisexual for a better look at the fish in the sea here, and let me tell you: it's full of fake female profiles – and fake male ones, as well. The first thing tipping you off that the profiles are bot-operated is that as soon as you look at a user, you're pinged and see that they've just looked at you too. I guess it's supposed to create some sexy illusion of immediacy, so you rush to message them back. To make it more urgent, you can only message three times per day per person, while these cuties are messaging you urgently, off the bat, about wanting to kiss or get dirty. Once you reach your limit, you'll get a little popup that says you can go unlimited for "only" €1.35.
By now, my doubts were definitely raised, so I went over to their Terms & Conditions and did a little scrolling, confirming my suspicions. Right there, in article 3.2, MySinder admits that "the portal may contain fake profiles created and controlled by the website." They say these profiles are there to entertain users, but when there's no symbol or notification tipping hapless users off that the profiles are fake, how are they supposed to know?
MySinder turns out to be nothing more than a scam to take advantage of lonely and horny saps that haven't figured out how to navigate more reputable hookup apps.
Taking a peek through the Terms & Conditions brought up another glaring warning flag: the conditions themselves were peppered with typos. While typos, especially on a casual hookup app, shouldn't be the biggest problem, Terms & Conditions are legal content and typically drafted with a lot of care, since the company writes them to avoid blame for different offenses or issues. So a company that doesn't bother proofreading their Terms & Conditions doesn't scream "attention to detail" – and I don't trust that a company like that cares whether their users see any real people, and I sure won't trust them with my bank information.
So that nice and shiny outside at first glance? Looks like it's all fool's gold, and not the real deal.
Pricing and Membership Details
If none of my warnings and findings have convinced you to steer clear, and you think you can convince these bots and actors to go rogue and romance you, then be my guest and sign up for premium. They have three different price points, as well as a three-day trial. As this is largely a European-based company, the prices are all in Euros, but I've provided the right conversion as of October 2019 into dollars:
3 Day Trial: €0.45 ($0.50) per day, billed one time at €1.35 ($1.50)
1 Month: €24.99 ($27.52)
3 Month: €13.45 ($14.81) per month, billed one time at €40.35 ($44.43)
6 Month: €9.45 ($10.41) per month, billed one time at €56.70 ($62.46)
For all of these packages, a message reminds you that there's a "limited" discount for the day, but with so much about this site questionable, I wonder if it's an eternal discount that's meant to make people feel more urgent about springing for it now. Also, as usual, be careful with billing because it's automatically recurring, meaning that when your six months are up, you're signed up for the more expensive monthly billing cycle.
Pros
Easy signup process
Affordable trial
Simplicity
Conclusion
This site promises a lot with its pretty interface and simple offerings, but don't be fooled: MySinder is just another scam of a website looking to take money from the pockets of folks who are eager for love and don't know how to find a better website. If you're looking to hookup, stick to Tinder.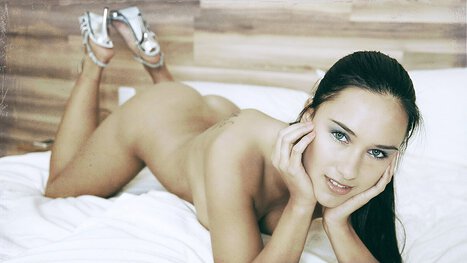 These are seven popular sites causing a stir in 2020 – do they get you laid, or do they just get themselves paid?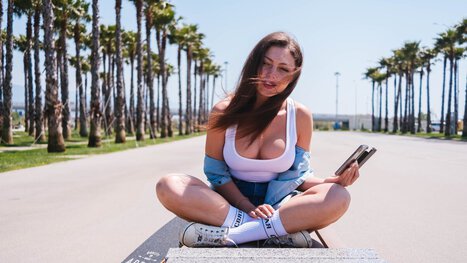 Snapbang's name alone tees you off to know that this site is all about helping you get it on and find people to watch undress digitally and IRL. But is it the real deal, or just another way for shady companies to take your money and waste your time?
Angie [1 mile away] wants to bang