The death of Craigslist dating hurt us all in our quest for hot sex, and we all found ourselves with a very special Craigslist-shaped hole in our hearts aching to be filled. While it's easy to throw our hands up and say it's useless, that nothing will ever lead us to good, casual sex again, that just isn't the case.. There's one site that's been around for over a decade, and knows how to get all your wildest fantasies up and running tonight. It's kinky, it's different, and it's alive and kicking. What am I talking about? A little gem called FetLife.
---
What is FetLife?
FetLife, established in 2008, is all about connecting people to their sexiest fantasies right in their hometown. If you think your town is too lame to get down on Fetlife, give it a try – I can almost promise you'll be wrong. There's a little something for everyone, and the site is less of a dating site and more of a social media for horny folks looking to build some lasting sexy community. While you may think that won't lead to sex straight away, you'd be surprised. There are horny people there looking for just about everything, and events are being hosted in your area tonight brimming with horny people eager to find someone to vibe with.
Who uses it?
FetLife, as its name implies, is largely geared towards kinky people with fetishes, but it's a place for everyone who wants to let their freak flag fly. It doesn't just mean people into rope, slaves, or daddy dom/little girl arrangements (although there is a large group of folks in those groups as well). Many of the members are horny people into rough sex, nipple play, play parties, swingers events, orgies, porn viewing, and all kinds of experimentation. It's a safe space for whatever you fantasize about, and it's open for anyone with a pulse.
What is FetLife like?
Because it's run by other fetish-oriented folks, they have a core tenet that's built into all polyamorous and queer spaces: consent, consent, consent. Make sure you read up on honoring boundaries before you dive into a sexy party or get into one-on-one lovin' by hooking up at a mingle for people looking to get freaky.
The attitude on FetLife is all about positivity, so you can find people who are into what you're looking for without being afraid of getting crticized. There's a lot of body love, shamelessness, and embracing exactly where you're at in your sexy journey – and you'll find people who are in the same place you are, or are begging to teach someone as eager as yourself how to navigate these titillating waters.
How do I get laid?
To get laid on FetLife, it's not like a conventional dating site. There's no way to "swipe" through eligible cuties. Instead, you have to do a little more legwork. First, make a profile and choose from the dazzling list of options to specify what you're seeking. You can identify any way you want, and have any kind of role you're looking for. A great way is to go in the search bar for your interests or location and scroll through to find some people, events, or groups to join. Find one that interests you, and join on up – be sure you add it to your calendar!
You can also find someone in your area that you're attracted to and send a message. However, keep in mind that this a fetish and sex site, and something uninspiring like "hey," an unsolicited dick pic, or a request for private nudes will probably be ignored. Instead, mention something on their profile, just like a dating app, and invite them out for a coffee or a drink to hook up.
The best thing about this site is that it's all about connecting to kinky and freaky folks who want to get down and play, so when you find someone you vibe with on there, they won't be shy telling you exactly what they want.
Is there a catch?
The catch is that it isn't like dating sites you know. This keeps more easily intimidated users, or ones who are just exploring, from signing up on the site. However, if you've always had a fantasy you don't how to carry out, people on FetLife are overwhelmingly friendly, and people will be happy to help you learn the (literal and figurative) ropes.
Even if your big thing is just having casual, vanilla sex, there are plenty of people looking for that on FetLife too.
TL;DR: FetLife wants you to have sex, and lots of it. While there's a little more legwork to do, it'll pay off in the form of experienced, horny, genuine, and self-assured babes who want exactly what you do.
FetLife may not be as easy to navigate as Craigslist, but it has captured the hearts and loins of thousands and thousands of people worldwide eager to get sexy with someone else who shares tehir desires, no matter how unique. If you've been aching to try something new and filthy, forget Tinder. Forget all the apps you've known before. FetLife will change your whole sexual game. And who knows? You may even surprise yourself by uncovering a new kink you never knew you loved. If you're looking for more than a notch in your bedpost, and want a sexual experience you'll never forget, take the plunge and sign up on FetLife.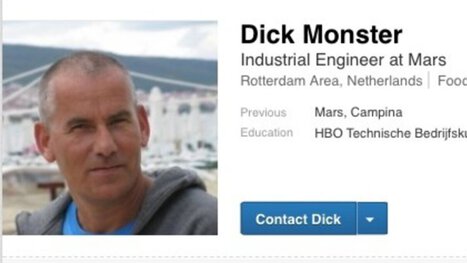 Linkedin isn't just a social network for job seekers, it's also a powerful tool for dating in the modern world. See how everyone can leverage Linkedin to streamline their love life.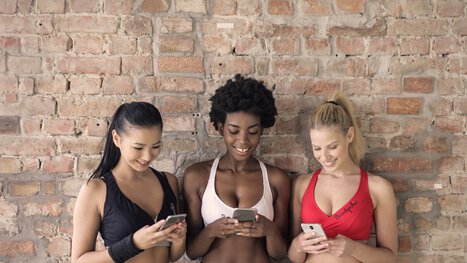 Here are five of the best sexy, free dating apps to help you get laid tonight.
Angie [1 mile away] wants to bang