We all want to have a little fun in the sack, and casual hookups are now easier than ever. But not all sex apps are created equal, and some are mightier than others. So where does KinkD fall on that line – are you in for the real deal for finding sex near you, or a big waste of time?
---
First Impressions
KinkD is an app with a 4.0 rating in the Apple store, and in case the name didn't tip you off, this is no ordinary app for pleasure seekers. KinkD is all about finding the space to unleash your inner kinkster. If you're looking for a vanilla time, this may not be your cup of tea, but if you've even been the slightest bit curious in learning the ways of the kink, give this site a try and see what you unleash.
You can identify yourself as a man, woman, couple, trans* or other, and can choose to look for any or all of those identities as well. Once you input your age, you'll be redirected to a page asking you to define your role. You can choose which kinky titles suit you best, with twenty-nine choices for you to sift through, including domme, mistress, submissive, bottom, masochist, ageplayer, babygirl, hedonist, cuckold, bull, top, and little. Choose as many as you need to best define you for potential lovers. With so many options, there's something for everyone, and you can identify any way your heart desires.
After that, you can add as many (safe for work) pictures as you want – and add a few slightly more risque ones into your private photo collection. Add a few details, like how long you've been kinky, your drinking and smoking habits, and a little blip for your bio, and you're ready to go.
Features
KinkD has a lot going on and it's easy to get lost in the browsing and the scroll. Along the top of your screen, you'll see five tabs you can fumble through: search, chat, hobbies, contest, and profile. The profile is self explanatory, but the other five have special features worth exploring:
Search
The search contains a running list of available people in your area. You can click on them for more details, or just dive straight into following or messaging them. With messaging, you don't even have to wait for them to like you back. While it's a nice feature intended to get you laid as soon as possible, it does open you up to people you're really uninterested in badgering you for nudes or personal information.
To find the right person for your fantasies, filter dwn by age, location, or when they were online most recently. For an extra fee, you can even search by kink roles. To me, it seems like the whole point of the app is to find partners with complementary roles, and making you pay for that search filter makes KinkD feel almost unusable for free. Nevertheless, it's something offered for those of us willing to pay.
Chat
In chat, you can send up to four free messages. After that, be prepared to upgrade to premium. In the chats, you can see who's mutually following you as well as who you're following. For that same sweet premium, you can peep on who's visited your profile or viewed you, too.
Hobbies
Although you're on there to find someone to get kinky with, you still need to make sure you have common interests. Some of the people here are looking for long-term kinky arrangements, and shared hobbies are essential. You can filter by twenty-four interests including antiques, cooking, fishing, museums & art, performing arts, political interests, religion, travel, volunteering, and wine tasting. When you find someone who has the same passions out of the bed as you do, you'll have more fun all around.
Contest
This is the strangest section of all. If there were lewd acts, nudity, or sex allowed in the photos, I might understand, but as it stands, this contest section is just a fully-clothed selfie contest. That's it. You vote – and votes are unlimited – on whose selfie is cute. The contest resets every month. I'm not going to lie here, I don't really get the point, but if you want to get some likes, go ahead and toss your selfie into the ring.
Pricing and Membership Details
If you can't tell by now, most things on KinkD cost money. An upgraded membership offers you unlimited messages, the ability to filter by role, access to your followers list, and the option to see who's viewed you.
You can pay one of three ways:
1 month for $14.99
3 months for $35.99, billed once (that comes out to $12.00 per month)
6 months for $54.99, billed once (only $9.17 per month)
Be careful! All options auto-renew, so if you paid for the six month membership in January, be prepared to pay $54.99 again in July.
Pros
Many features to explore
Highly rated in the app store
Reasonable pricing
Cons
Only non-nude photos allowed, since this is on the App Store
Lack of members compared to FetLife
Conclusion
While I didn't see anything that looked like a scam while I was here – no thirsty messages, no tip-offs that users were catfishing for a good time, others felt differently. Apple reviews show a host of positive feedback for the app...one or two years ago. Since then, people are having less luck matching and a hard time canceling their subscription. While this could be a fluke, I think the overwhelming number of disappointed people makes me believe that KinkD is on the decline. Like most sexy fetish and dating apps, there are too few users to make it really functional. Even in San Francisco, home of Folsom Street Fair, I only found a few dozen kinksters – not enough for even a rollicking play party.
While this app has potential, the expensive monthly premium and lack of members make it hard to see the point in springing for a gamble when FetLife offers such an active and rich online community of kinksters for free.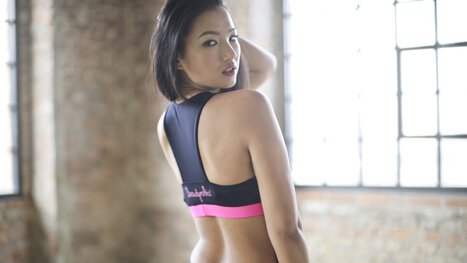 Is FirstMet a site that hooks you up to a love connection, or is it just another letdown in the world of online romance?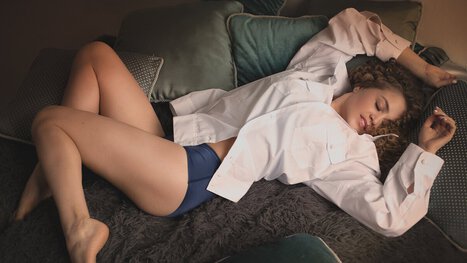 Flirt. Chat. Date. With those three words, JAUMO makes it sound so simple. And with their app, they promise it will be.
Angie [1 mile away] wants to bang