Formerly known as AYI (Are You Interested?), FirstMet has been an active site in the dating game for over a decade. Boasting over 30 million users and more than 3 million likes on Facebook, sheer numbers alone make you want to trust that the person of your dreams is waiting for you on FirstMet. But is this site one that hooks you up to a love connection, or is it just another letdown in the world of online romance?
---
First Impressions
When you head over to FirstMet initially, you're greeted by two older people laughing together, holding each other, and seeming overall very in love – a nice change from the usual casual dating site pictures that's hyper-sexy, very young, or both. You can sign up either through Facebook or using your email. Personally, I'm hesitant to use Facebook for just about anything as personal as a dating site, but it sure is convenient.
Whatever you choose, FirstMet then has you choose whether you're a man or a woman, and then choose one gender you're attracted to. When sites have such a simplistic view of attraction (no bi people, no trans* people), I always get a little ping on my radar. In my experience, sites that don't acknowledge nuance in the dating world are there for one thing and one thing only: to scam you.
Regardless of why that seems to be the case, as soon as you sign up you're met with a smiling single in your area that you can give a heart or an X depending on how interested in them you are. You can click on their photo to get more profile information, or you can just decide by looks alone.
Right beside the picture is a list of a few generic icebreaker questions. You can choose one for FirstMet to send out to a handful of singles that their algorithm thinks you'll match with. The questions are pretty standard fare, asking about the weekend, whether they like to cook, and if they've ever travelled outside the country.
To send any of these, though, you have to upload a picture – and for me, that's where it got hairy.
Features
Facebook being a convenient way to sign up is the first and last piece of good technological news for FirstMet. The site is full of glitches. When I made my first account on this site, I was blocked for "suspicious activity" before even seeing the landing page.
Thinking it could have been an issue with my email address, I went ahead and made a second account using a different one. So far, all was well. However, things took a turn again when I uploaded a picture. First, I took a fun one on my webcam – and it wouldn't work. I thought it had to do with photo quality, so I uploaded a nicer one that I already had lying around. No dice. Finally, I thought that maybe I needed to post a picture that was more like a passport photo, so I tried again – and was still denied access.
After that, my account was again blocked with no explanation. I hadn't even gotten the chance to swipe through cute singles. With this many glitches, I have to wonder if they even want users to explore their profiles at all..
I started searching online to see what the word on the street was. Apparently, I'm far from the only person to face these kinds of issues on FirstMet. Users have reported being wrongly deleted many times before my own flub. The more I read, the worse FirstMet got. They used to operate under a company called Snap Interactive – a company that the Better Business Bureau gave a D–. The reason? Scams, scams, and more scams.
Pricing and Membership Details
The biggest complaint online is that users who upgraded to premium (realized their mistake) and then cancelled their subscription found themselves charged again regardless. Some of these users even reported cancelling their membership months in advance, receiving a notice of their auto renewal cancellation, and still getting charged for the subscription that they didn't even use.
It's not like you can get much use out of this site without using a subscription, either. Creating a profile and sending the flirty icebreakers are free, but you have to fork over some cash if you hope to send more than just an introductory message to people that caught your eye.
To add insult to injury, the complaints, when they're answered on BBB, are by and large fed responses that are clearly copy-pasted from a template. And to cover their seedy tracks, Snap Interactive underwent a big rebranding.
Not only did AYI become FirstMet, but Snap Interactive became PeerStream – meaning that all the warnings and red flags peppered across reviews for AYI and Snap Interactive don't always pop up in searches for FirstMet or PeerStream. This leaves users in the dark, and may lure less tech-savvy folks into thinking that this site is more reliable than it is.
It's not just the BBB reviews to take into account – the Consumer Affairs Report feedback isn't much less damning. FirstMet has an overall 1.5 star rating out of 5, based on 111 different reviews. All in all, consumers have the same thing to say: they were scammed. Most report the company charging them unfairly, but some have complaints about the dating pool itself. Apparently, many of the other users are scammers who end up asking you for money wired directly to them for one emergency or another.
Pros
I found no redeeming factors for this one. I was blocked from the site upon uploading my photo and unable to get any value from the site.
Cons
Site is full of glitches
Many people report being unfairly charged
Conclusion
This is a site that doesn't have your best interests in mind by a long shot. With branding, layout, and simplicity that is clearly targeting boomers and older Gen Xers, FirstMet is all about taking your money without delivering a single true connection. If you're looking for love, companionship, or just a little affection, steer clear of FirstMet. You're better off taking your chances out in the real world.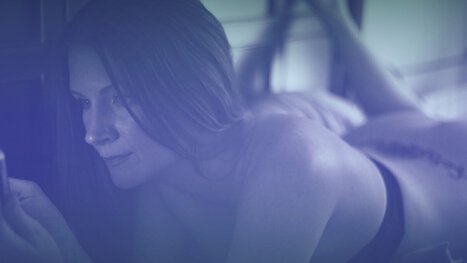 If you're looking for something less serious, playing the Hot or Not game could be a great way to destress while meeting hot people near you.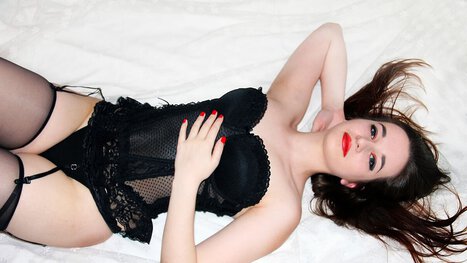 Not all sex apps are created equal, and some are mightier than others. So where does KinkD fall on that line – are you in for the real deal, or a big waste of time?
Angie [1 mile away] wants to bang