Every day there's a new app in the dating sphere trying to do something different, but rarely many achieve anything noteworthy.
But that's not the case with Hot or Not, the dating app game that lets you rate how hot you think the users are.
People upload their pictures for others to rate them, and you can message people and 'like' them to make a connection - similar to adult personals, but with a twist.
It's supposed to be different from most dating apps because it functions more like a game, which is something that most dating apps don't have.
The app is a fun way to kill time while getting to check out the hot people in your area who you might've never seen around before.
If you're worried about fake profiles, Hot or Not has a strict registration process with photo verification so that only real people can join the app.
If this app sounds like something you'd be into, here's everything you need to know about it before you make the commitment and sign up.
---
First Impressions
The first thing you'll notice about this app is its striking resemblance to the Badoo app.
Is it a coincidence?
We don't think so. It has too similar of a layout for it to be a coincidence, but for your sake, we continued using the app to see if it's just the same thing as Badoo or truly something different with a similar layout.
It looks like there's a lot of users on this app, and all of them appear to be genuine users. My guess is that they all went through the same sign-up process I did, which had more verification steps than other dating apps I've tried.
When you sign up for Hot or Not, you get the choice of creating a profile from scratch or using your information from your Facebook or other social media accounts.
Once you finish putting up your profile pictures, you'll get into the members' area of the app. But if you try to put a meme as your profile picture, or any image that does not clearly show your face, your photo will get rejected.
There's also the card layout on this app that many dating apps have that Tinder made famous. If you match with someone, then you get to send them a message and chat with each other.
However, if you want to be able to chat with members, make sure you get your profile verified beforehand. Most Hot or Not members only really talk to verified users since it's so easy to do it and prove you are who you say you are.
To get verified, all you need to do is connect one of your social media accounts and take a photo of yourself doing the same pose they ask you to do as proof of identity.
Features
To communicate with other users on Hot or Not and interactive with them, you can do this in a few different ways.
For one, there's the game where you can rate a user's hotness on a scale of one to ten. When you do that, it affects the person's ranking and popularity on the app.
Every member of Hot or Not has a search results ranking and popularity level given each current day.
Ratings are calculated by how many people thought they were hot among all who visited their profile.
Besides viewing that, personal details on someone's profile are minimal. You can list your interests and write an 'About Me' sections, but that's pretty much it.
If you've used Badoo, you won't have any trouble at all figuring out this app since it's the exact same layout and features. So, if you liked Badoo then maybe you'll like this app, too.
Pricing and Membership Details
One thing that differs between Hot or Not and Badoo, however, are their prices.
There are more price packages to choose from on Hot or Not.
You can get one week of Hot or Not Premium, for example, for $3.99, while Badoo does not have a week-ony option.
Their monthly prices are the same, however, with one month of Hot or Not Premium starting at $12.99, a three-month subscription for $10.66 per month, and a six-month subscription for $8.00 per month.
You could also ge a lifetime subscription for a one-time fee of $79.99.
If you don't want to commit to buying a memebrship, you can purcahse credits on Hot or Not.
You can get 100 credits for $1.99, 500 credits for $9.99, 1,250 credits for $19.99, or 2,750 credits for $39.99.
Pros
It has a very familiar feel since it employs a similar layout to another dating app we know and love, making it easy to use.
There's also a lot of users on the app, and nearly all of them are verified users, so you know you aren't talking to a catfish.
It's also a super casual app that you don't have to take too seriously or pay much attention to detail in your profile to get matches.
Cons
No special features; the app can get boring reall quickly.
Also, a good portion of users just want to get rated and aren't really interestd in pursuing anything other than that.
Conclusion
Hot or Not is a good time-killer than anything else. Sometimes it can be an effective dating or hookup app, but most of the time, you won't get farther than communicating with people through the app. If you happen to find local users, you could try your luck there, but for the most part, enjoy the app to rate users, find out how you rank among others and have fun chatting.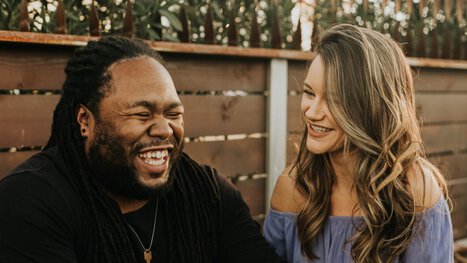 Is Badoo all hype or is it really a great app to meet new people? What can you do with it? Find out everything you need to know and more here.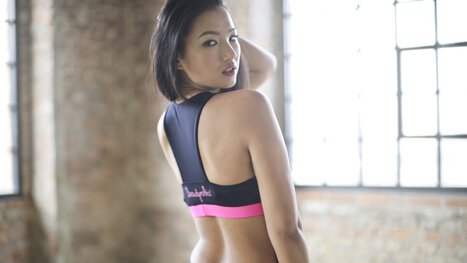 Is FirstMet a site that hooks you up to a love connection, or is it just another letdown in the world of online romance?
Angie [1 mile away] wants to bang