Dating apps can't really even be called dating apps anymore; people use them nowadays for just about everything. The only goal now is to meet new people to be your fuck buddy, your girlfriend/boyfriend, or just your new friend.
The best apps to find somebody are the ones that blur these lines together, making it possible for you to meet whoever and make whatever out of the relationship.
One of the best apps to do this right now is Badoo -- the world's biggest dating network.
Using Badoo is simple, you just meet, chat, and date! It's a way to date honestly because of all the important features it provides for your safety, but before we get into the specifics, let's discuss why people are using Badoo.
With over 400 million users worldwide, people go to this app to meet new people not just in their area, but from all over the globe.
Imagine joining a dating app and making a friend in Italy?
With Badoo, it's more than possible. So many people are chatting every day on this app. Those that join are all super friendly and open to communicating.
You have even better chances of finding a date, or even a hookup, by using this app over traditional dating apps like Tinder or Bumble.
But before you download the app and see what the hype is all about for yourself, let's take a deep look at the app, how it functions, and if it's worth your time and matches your needs.
---
First Impressions
The Badoo app is rated 4.6 stars on the App Store and placed at ##42 in the Social Networking category.
But does this rating match up with what's inside the app?
We're going to take a look for ourselves by downloading the app.
It's easy to find the app icon on your phone after you've downloaded it thanks to its fluorescent purple color.
When you first open the app, you can choose if you want to be notified whenever someone near you wants to chat or not. Once you tap 'Yes' or 'No,' you can move on to setting up your profile by selecting your gender or signing in using your Facebook.
If you don't use your Facebook, you can choose if you want to use your email or phone number to sign up for an account.
Something I've never seen before that Badoo does if you choose to use your phone number to log in is that they'll actually call you, but you only need to enter the last four digits of the number they called you from.
Afterwards, you can upload a profile picture. I tried uploading a meme as mine for review purposes, but Badoo's photo verification wouldn't let me, which is a good thing for anyone wanting to use this app seriously.
You can only upload pictures of your real face to this app.
Before you even enter the app, you're met with Badoo's 'Honesty Pledge' where you must accept its terms of honesty and to "meet fellow members with openness and respect."
Once you accept the terms, you can choose what you really want; options include "Let's see what happens" and "Something casual."
One thing you'll notice right away about Badoo is its commitment to stopping catfishing. You can't use the app until you get verified, which consists of you taking a photo of yourself that matches a pose they've given you.
When you actually get into the app, it resembles a lot of other dating apps in terms of the 'card' format.
You can still swipe left or right on people's cards and swipe up to view more information about them. You can also choose your preferences of boys or girls, or both, which is something not all dating apps have oddly enough.
Also, a great majority of the people on Badoo are in their late teens or early adulthood. You won't find very many folks in their late 30s and beyond on this app, although there are a few outliers.
Another unique feature that stands out to me is the 'Send crush' icon on somebody's profile that you can click on as another way to show them you're interested.
Think of it as a Tinder Super Like.
People on Badoo can also message you without waiting for a match.
You can also view who's visited your profile and who's liked you with premium.
As for editing your profile, there's not much info to include about yourself or customizations other than your work & education, what you're here for, interests, and an 'About Me' section.
Features
Badoo has a few features that aim to make it more of a social site than a dating app. The company has expressed the fact that they would rather call themselves a "social media network" than label themselves as a dating website.
One way they do this is with the 'Live' feature, where Badoo members can go live, and you'll be happy to know that it's mostly women going live.
By not having to wait for a mutual like to message somebody as you do on traditional dating apps, it helps take away the label and feel more like a social app.
There's also a feature called "Lookalikes" where you can see who on Badoo resembles you. By clicking on their picture, you get a photo of your picture next to theirs that you can choose to share if you like.
But besides those, Badoo has most of the features that any other dating app would.
Their 'Encounters' tab is just the place where you can swipe on people and choose your preferences in gender and age, and the 'People nearby' tab lets you explore the users closest to you.
There's also a feature that lets you know when and where you've bumped into somebody from the app.
The rest of the features include the basics: messages, matches, who's liked you, visitors, and favorites.
There are also featured profiles that you can get on if you purchase credits.
But when it comes to premium features for Badoo, there's actually not many.
Women get Badoo Premium features for free, perhaps in an effort to get more women to join, which I think has been working given the fact that more and more women are on the app every day.
But with Badoo Premium, you can view who's liked your profile, who's added you as a favorite, and who's viewed your profile.
You can also undo your 'No' votes, have your messages read first in people's inboxes, and view other users' profiles invisibly.
Pricing and Membership Details
If you aren't a woman, you won't get premium features for free, unfortunately.
Badoo Premium prices begin at $12.99 for one month, $10.66 per month for three months, and $8.00 for six months.
You can also buy Badoo credits, which help you increase your popularity on the app. You can use your credits to have your profile rise up to the top of search results, get your profile featured in your area, get shown more often in 'Encounters,' give gifts, add stickers in chats, raise your 'Encounters' quota to meet more people, and notify people when you're online.
You can buy 100 credits for $2.99, 550 credits for $9.99, 1,250 credits for $19.99, and 2,750 credits for $39.99.
Pros
There are tons of users on Badoo, and you can bet that they're real people thanks to the app's extensive verification systems that make sure no fake profiles are up.
I also like the fact that there's so much to do on the app from browsing live streams to chatting with members.
The app has a more casual feel where people are more open to whatever goes down when meeting someone new.
Cons
There's no search filter for distance or any advanced filters, for that matter. You can only search for men, women, or both, and their age range.
There's also no matching algorithm or personalized matches like you get on some other apps; the only feature they take into account is your location.
Conclusion
Badoo is a fun and exciting way to meet new people. Many people are open for conversation, and then some, you just have to get to talking. Most people are on this app for casual encounters and for hopefully finding the cutie they 'bumped into' during the day, but there are also those looking for serious relationships. You can find just about anything on Badoo, and what's better is that all the users on the app are real people!
If you're in the market for a new dating or even social app, Badoo should be at the top of your list.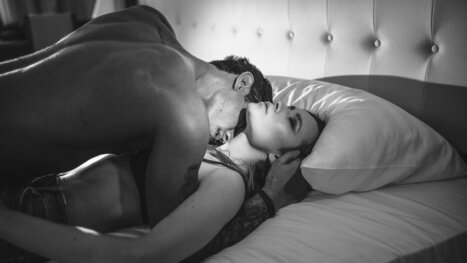 We all know why we're here: to get laid – ideally tonight – and you're not looking to waste time downloading apps that don't deliver. Don't worry, we took the time to find out how hot (or not) these top five dating sites are, so you can cut straight to the good part.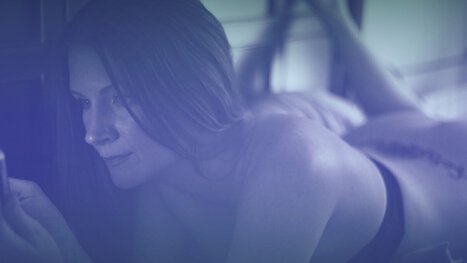 If you're looking for something less serious, playing the Hot or Not game could be a great way to destress while meeting hot people near you.
Angie [1 mile away] wants to bang