Flirt. Chat. Date. With those three words, JAUMO makes it sound so simple. And with their app, they promise it will be. If you're looking to "find your someone," JAUMO says they're here to help. But do they deliver romance to your front door, or do they just deliver more disappointment?
---
First Impressions
From the outset, this app wants you to know that they're up to something different. JAUMO isn't there just for a nameless hookup or to swipe endlessly – they want you to find something good. The clean and functional layout immediately makes you trust that they'll keep you from getting scammed. Once you register though, you'll quickly realize this app is only for cis people: you can only choose whether you're a man or a woman, and you can set your app as looking for either gender (or both), but queer cuties may want to invest their time elsewhere.
Setting up your profile takes more time than most adults-only apps. To get full access to the free features, you have to go beyond the basics of your picture and age. Questions include your profession, education level, and smoking habits. For smoking, you can even choose that you only do it "after sex."
I thought that would be the end of the questions, but I was wrong – they get even more involved, including ones about religious beliefs, whether you have or want children, and what kinds of music you like (you can choose up to ten genres). There's even a question about your diet, so if your kosher, halal, vegan, or paleo diet is essential to your lifestyle, you can search for folks who feel the same.
Interestingly, this site also lets you indicate your relationship status. So while JAUMO may be about helping you find love, they don't mind if they're helping you find your first lover or your fifth.
Features
Once you've finally answered all the questions – and believe me, they won't let you get away with skipping them – you have to complete their photo verification. They provide you with an image of someone doing an action, and you have to mimic their posture with your own photo, and then submit it to them for review, to help keep catfishers at bay.
Once you've finally jumped through all the hoops of questioning and verification, you're in.
You can swipe on the main page just like Tinder, and swipes are unlimited. Despite the heavy questioning at the beginning, all the other profiles seem rather sparse. But although they're a little empty, they're at the very least, real. Nobody seemed like a scammer or fake, and many users seemed to be on the site regularly.
Unfortunately, only your first five messages are free, so you have to choose wisely unless you're looking to go VIP.
The filters to narrow down your search are oddly hidden under your profile rather than conveniently on the search screen. When you find them, you can search by distance, gender, age, and country. If you spring for VIP, you can further search by body stats, language, education, relationship status, and all those particular details you spent so long filling in yourself.
Pricing and Membership Details
Most perks on this app don't come for free, and there are two different options you can pay for if you're looking for an even better time. To be the #1 profile in your area for thirty minutes, consider buying a boost. This skyrockets you to the top of the search and increases your odds of getting matches. You can buy three different amounts of boosts, to save money if you're serious about upping your game:
1 boost for $3.99
5 boosts for $14.99 (only $3 per boost)
10 boosts for $24.99 (all the way down to $2.50 per boost)
These will help people weed through the competition and find you first out of all the other eligible honeys.
Their biggest in-app purchase is VIP membership. As a VIP, you can get unlimited likes, see who already liked you, use unlimited filters, re-evaluate your swipes, and be the first person to chat up a new cutie. These perks come at relatively reasonable prices:
1 month for $10.99
3 months for $21.49 (that's only $7.16 per month, billed once)
12 months for $63.99 (that's only $5.33 per month, billed once)
Watch out! As with most dating apps, you'll be charged for an autorenewal of your subscription if you don't cancel in advance.
Pros
Most people on the site seem real
Reasonable pricing
Cons
Only 5 free messages
Not many members
Conclusion
Unfortunately, while this app excels in layout, it totally fails in numbers. I only saw so many cute people as I swiped because I had no distance limit on my searches, meaning some people I matched with were over a thousand miles away. When I filtered my search to only show me people within a hundred mile radius, I came up with two women...and stopped counting at around two hundred men. The gender disparity here is wild. If you're a single, straight lady looking for some love, you're in luck. Otherwise, as a guy, it's so hard out there, that I see why they match with whoever comes their way – what else are they supposed to do?
That being said, it seems like this app is much more popular in Mexico, so if you're living down there, you'll have a better shot at making a connection.
While this app has a lot of potential, with a tidy layout and all the bells and whistles, the numbers game just isn't on their side. Maybe if the app had more to do for free, more people would sign up, and they'd still make their pretty penny on other in-app purchases. As it is,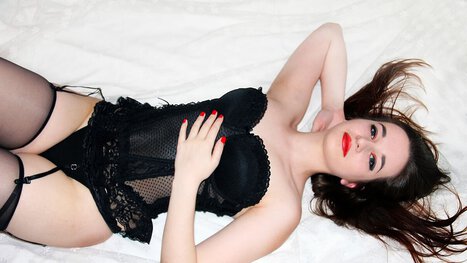 Not all sex apps are created equal, and some are mightier than others. So where does KinkD fall on that line – are you in for the real deal, or a big waste of time?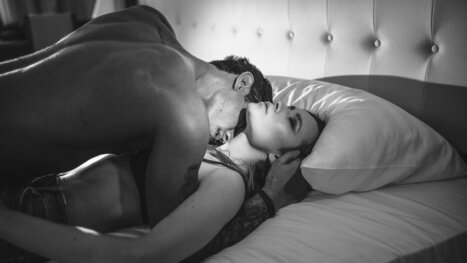 We all know why we're here: to get laid – ideally tonight – and you're not looking to waste time downloading apps that don't deliver. Don't worry, we took the time to find out how hot (or not) these top five dating sites are, so you can cut straight to the good part.
Angie [1 mile away] wants to bang