If you're looking for sex appeal on your next trip, this is where you should be heading...
---
Miami, Florida
Where else will you see designer thongs whether you're on the beach or in a bookstore? One of the names for Miami is Naked City. The glam and glitz of the City can't be looked past. Celebrities everywhere you turn, trendy beaches, and not to mention the Kardashians. Oh, and the blazing sun. Can't get much sexier than that. Miami is the spring break destination for millions of college students looking to get drunk and have casual hookups. If your one who goes to the beach and would rather wear no top, pack your sh*t and get to Miami.
New York City
I mean come on... SEX and the city. With all its traffic and constant construction, New York is still considered one of the sexiest places in the world. This sexy destination is full of people from all over the world which makes the city a little more visually appealing. Just walking down the street you will be amazed at all the sexy people here (and Louis Vuitton's shoes). The city that never sleeps has an abundance of nightclubs and bars that provides the perfect social atmosphere to meet the sexiest people you could meet. New York also has a Museum of Sex... I mean come on people, this city screams casual sex.
San Francisco
San Fransisco is a nice and sunny place, and some may even say smelly. Some people may feel that it's too wholesome for it to be considered a Dzsexy citydz. Some of the things make it hearty also makes it sexy. It's a culturally diverse city, it's open, friendly, and most people living here are lets admit it, sexy. The sexiness of the city can really be seen at its nude beaches. Again, if you prefer no top... head over to SF. There is even a very prominent gay community here so no one has to feel left out. You're guaranteed to find someone sexy in San Francisco.
Paris, France
The City of Light, the City of Love, and other names that people have given it. What most do not know about Paris is that it has a immoral side to it. This is where the French kiss was created. Paris has a long list of nightspots that visitors can visit tosee sexy shows. Paris nightlife is a scene in it self-full of beautiful and suitable singles. If you are looking for something even sexier, raunchy even, try one of Paris'sex clubs.
Barcelona, Spain
Barcelona, Spain is hands down one of the sexiest places in the world. It is a dream destination for many people. The attractive people that live their make it an essential life goal to visit Barcelona. There is always something to be doing in Barcelona. What ever you decide to do it is always much better with a sexy partner to do it with. I promise you won't have trouble finding somebody. Everyone's hanging out in dingy bars, smoking as tattoos crawl down their arms, drinking beer, listening to music. It's a sexy city, and it knows it.
Warsaw, Poland
When thinking of Poland, you may be wondering why the hell its on this list. But trust me, I do have my reasons. Warsaw, Poland is not the most romantic place but the gorgeous people their make up for that. One night on the town and you will want to marry at least five different sexies. Warsaw has cleaned up its reputation for being a sleazy town by establishing classy and presentable gentleman's clubs. Be careful while in these clubs because your wallet could get emptied quickly. Oh also, a night out at a club there is enough to have anyone applying for residency. So again, be careful.
Seoul, Korea
Seoul, Korea is a very technologically advanced city and has a many attractions that interest visitors. Aside from its rich history, and tourist attractions Seoul also has a lot of sexy people. One ride on the subway will show you the sex appeal of the people in Seoul, Korea. This place is a hidden treasure that offers all kind of fun and sexy activities. There are love motels all over the streets, if you know what I'm saying. There are even clubs that will pair you with someone from the opposite sex and if things go well between you two, ill let you use your imagination for the rest of their night.
Buenos Aires, Argentina
I don't know about you, but I think of the red salsa emoji dancer when I think of Argentina. But now, I'm thinking about sexy. Buenos Aires, Argentina is home to the tango, once a forbidden dance. If that doesn't sound sexy than you need to get laid. Dancing, drinking, and eating are the main three things you will want to do in Buenos Aires, where the music does not stop. You will be greeted by some of the best looking people you have ever laid eyes on in this sexy city.
Sao Paulo, Brazil
Do you think about Brazilian waxes as soon as you hear the word Brazilian? Good, me too. Brazil is a city that radiates sex. Everyone is stunning, and completely nice, so not NYC. Everyone seems to look completely different, and yet alluring in that Brazilian way. And what's not to love about a night of dancing in a city that aches to let loose?
Caracas, Venezuela
Another South American city, obviously with a huge sex factor, Venezuela is north of Brazil. The weather and the location make this city a perfect place to see some of the sexiest people in the world. Typically bathing suite bottoms cover your butt cheeks but procedures are different in South Americas, as you will see a fully exposed butt. The country of Venezuela has won six Miss Universe Pageants. Is this like the only place that breeds beautiful people?
Tel Aviv, Israel
Israel has some very beautiful women; there's just something about dark features and green eyes that is exotic and appealing. Sexy locals flaunt their fit bodies all round at the beaches of the on the 10-mile seaside strip. In the evenings, you'll find these sexies dancing the night away at the trendiest venues in town. Some famous Israelite that are easy on the eyes are Bar Refaeli and Natalie Portman. It's cool to know that the holy land has some of the most beautiful people in this world. And Obviously...
Las Vegas, Nevada
Sin City baby. What happens in Vegas stays in Vegas. Yeah, we have all heard it all. Las Vegas is where you can have the time of your life no matter what day of theweek it is. Its also the place where you can act like a complete fool and its OK, because everyone is doing the same. One of the top destination spots in the states, Vegas has sex appeal up and down the strip. Everyone dresses to the 9s no matter what they're doing or where they're going, because you never know who you are going to run into. Lap dances, strip teases, and debauchery, everyone is looking for a good time. Viva Las Vegas!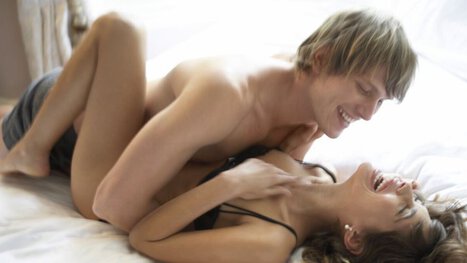 Casual dating can be awesome, but it can also be filled with frustration. Here are the 10 worst things ever about casual hook ups. [Pics]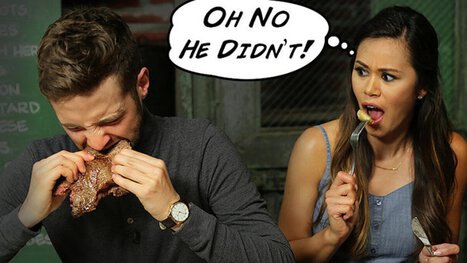 The 7 things that should should never do on a first date, under any circumstances. #6 will shock you.
Angie [1 mile away] wants to bang