It's basically every normal person's dream to date a celebrity. You get all of the perks, the fame- oh, and the cash! But unfortunately, the chances of getting your hands on a celeb are pretty slim. Think about it, how many celebrities can you think of that are dating each other? Practically all of them, but there are also a decent amount who shacked up with normal people like you and me. So what do I mean by "normal" people? They are the everyday people you'd see shopping at Safeway, eating at a TGI Fridays, and working as a waitress or even a lawyer. They're just normal! We've come up with a list of ten celebrities you're going to be surprised to know have sex an average Joe.
---
Christian Bale and wife, Sibi Blazic.
Is it just me or does the name "Sibi Blazic" scream celebrity more than "Christian Bale?" Anyways, the eccentric English actor most known for playing Batman married Winona Ryder's personal assistant, Sibi back in 2000. Despite being one of the biggest movie stars in the world, Bale has managed to keep his personal and family life pretty low key. Interestingly, Sibi was a stunt driver in The Dark Knight Rises, to which Bale said was "terrifying." The couple has two children, was featured in a leaked sex tape, and lives in Los Angeles full time.
Aaron Paul and wife, Lauren Parsekian.
It's kind of weird to think about Jesse Pinkman from Breaking Bad having a wife, right? Well when you see her, she'll be ALL you think about because she's drop dead gorgeous. Paul isn't oblivious to this either, because if you've seen his social media accounts you know that all he posts about is her. The two met and "fell in love" at Coachella. They even had their first kiss on the music festival's famous ferris wheel. If you're not gagging from the cuteness overload already, he also calls her Birdy.
Anne Hathaway and husband, Adam Shulman.
Anne Hathaway has had her fair share of dates with celebrity boy toys in the past, but she settled down with Adam Shulman. Adam is a scruffy blonde New York native who graduated from Brown University. They got married only one year after dating. Oh, and did we mention he's a jewelry designer? Naturally, he designed Anne's gorgeous ring.
Jessica Alba and husband, Cash Warren.
Most men on this planet would die to date Jessica Alba. She is one of the hottest celebrities of our time and could have any man in the world, and she chose Cash Warren. In fact, Alba had said that it was love at first sight when they met years ago on the set of Fantastic Four. Warren was working as a production assistant while Alba starred in the blockbuster. There was probably a universal groan from thousands of men when the two finally wed back in 2008. There have been rumors about Alba not liking being the main breadwinner, but from the looks of it, the two are as happy as can be. They also have two daughters, Honor, and Haven.
Julia Roberts and husband Danny Moder.
Another couple who met on set! America's sweetheart and one of the richest female actress, Julia Roberts, ironically married a camera operator. Apparently all of the celebs she dated before Danny Moder simply didn't cut it. Roberts and Moder met on the set of "The Mexican" back in 2000 and have been together ever since. But there was just one problem: Moder was married when he met Roberts. Because of this, Roberts has gotten her fair share of "home-wrecker" shaming, and rumor has it that Moder's family aren't exactly fans. Despite this, the two seem to be going strong and have three children together.
Matt Damon and wife, Luciana Barroso.
Matt Damon married a bartender, enough said. In fact, he was hiding in the bar where he met his wife, Luciana Barroso back in 2002. And sorry ladies, but he loves every minute. Damon has been known to say how "lucky" he is to have found his wife, and says he loves being married to an "actual civilian."
Reese Witherspoon and husband, Jim Toth.
Reese Witherspoon couldn't get too far out of the Hollywood scene with her recent husband, Jim Toth. Toth is a talent agent and met Witherspoon at a party a few years back. In fact, Reese had said that the two met when Jim came to her rescue when a drunk guy was sloppily hitting on her. They began to date, and now have been married for four years now and have one child together.
Seth Rogen and wife, Lauren Miller.
No one could have predicted who funny man Seth Rogen would end up marrying, mainly because we can't picture him in a serious relationship. But it seems that Rogen's wife, writer Lauren Miller, is the perfect woman for him. The two met at a birthday party at a Spanish restaurant in Los Angeles. They had dated for a year before Seth proposed while she was changing in her closet. The two have a particularly special bond as they fight to find a cure for Alzheimer's, a disease that Lauren's mom suffers from.
Lauren Conrad and husband, William Tell.
We watched 17-year-old Lauren Conrad go through the highs and lows of high school dating, and we're now watching her climb to the top as an entrepreneur. Most girls probably prayed that LC would end up with Brody Jenner or some other hot bad boy, but she ended up with a sensitive, laid back musician, William Tell. Although Tell's music efforts never got too much attention, he could get back on the radar since marrying LC last year.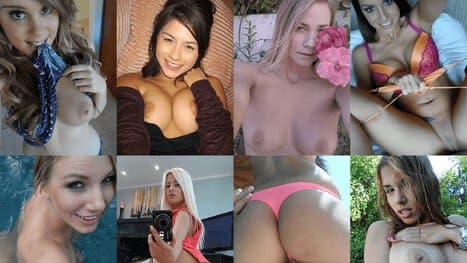 Welcome to JustBang.com, the fresh adult dating app that makes it easy to find casual sex near you. Join free to someone new instantly, and hook up tonight!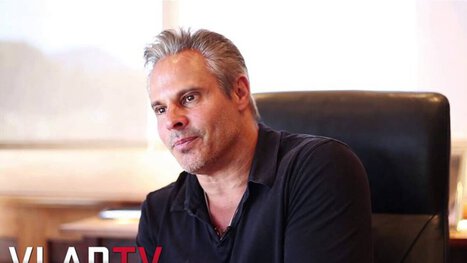 10 critical things you must never forget before you film a sex tape - you'll never believe some people forget #7
Angie [1 mile away] wants to bang